Website advertising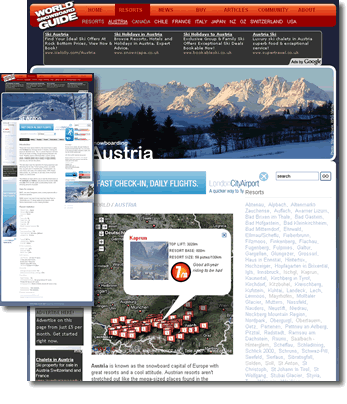 Get your brand or service noticed by our audience
If you are looking to attract travel minded snowboarders, then you should be looking at advertising on the World Snowboard Guide.
Amazing rates
We're keeping things nice, simple and cheap, just £5 CPM.
Download our new rate card with all the options and other opportunities that can help to get your brand noticed
You're in control
We've developed a simple yet comprehensive secure site so that you can create an advert and get it live on this site 24x7 and we accept all major credit and debit cards.
The 5 step wizard will take you through the entire process, and once your advert has gone live you can even change your image or text and even the pages you advertise on.
You can view the stats and see how your advertising campaign is progressing, and you can fully maintain everything from the site.
Sign up NOW!
Once you're ready visit www.worldsnowboardguide.com/access and you can have an advert running on this site within minutes.