Saas-fee Summer Guide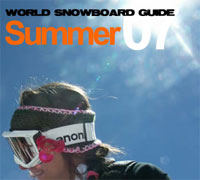 Saas-Fee has been a resort well known to snowboarders for many years. With its high altitude glacier, Saas-Fee also provides a mountain where you can ride fast and hard in the summer months, indeed for some, this is the only time worth visiting.

Saas-Fee has a great pipe which is shaped to perfection every night and has a great transition. A park with hits of most sizes and some rainbow and box rails.
Away from the park and pipe there is a boarder-cross circuit, with four gates and a series of hits, banked turns and some small rollers all of which could be taken at speed. The pistes are steep and wide, with around 20km in total to keep you busy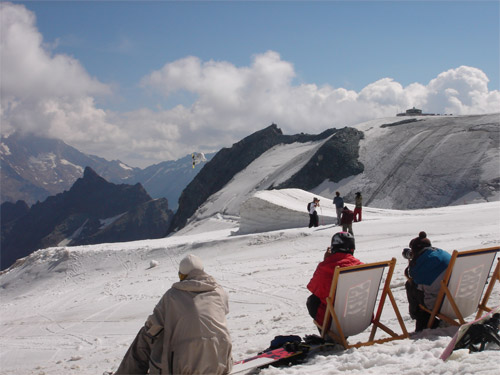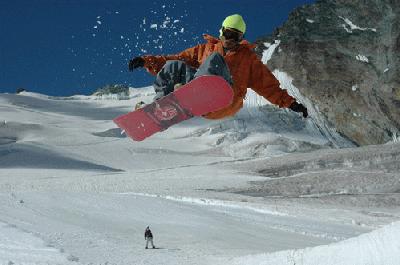 You'll need to get up at the crack of dawn to make the most of it. It takes roughly an hour to reach the top and lifts open from 7:30am. At around 12:30-1pm the lifts start to close and things start getting too slushy anyway, so take a well earned beer on the balcony before heading back down.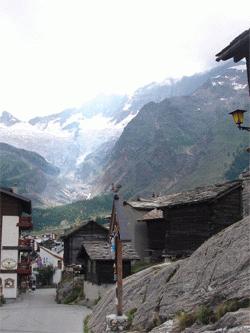 If you manage to get the first lift you'll be guaranteed to be jostling along with the French/GB/Swiss national skiing teams. They all tend to setup slalom courses on the steeper pistes for the first hour while the snow is bullet ice, and then they bugger off.

Away from the glacier there's a good number of activities to get involved in – Golf, Tennis, Swimming, Walking, Mountain-biking they have the lot, and you can also play Tarzan in the forest. For the rest of us you'll be pleased to know most of the bars are open, and whilst not exactly kicking most of the activity still revolves around the Popcorn bar.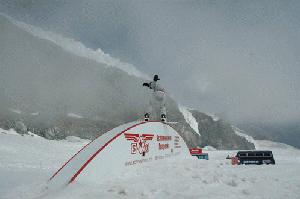 The glacier opens in early July until September a lift pass will set you back 60CHF a day.

DEMONIUM SUMMER CAMPS 2007 are running 6 week long camps this summer, from July 7th – August 4th
www.demonium-mc.com, A Full week package comprising of 6 days coaching + 6 days skipass + 7 nights lodging with full board is 899CHF