articles

Summer snowboarding

Austria
Dachstein Glacier Summer Guide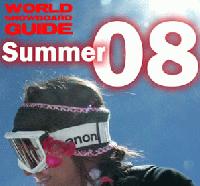 This very small resort, 20 minutes drive from Schladming, is often ignored in the winter, but being the most easterly glacier in the Alps and claming to have the "best snowpark for far and wide"! its worth a good look in the summer at least.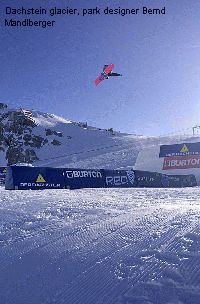 In 7 minutes the Dachstein Gondola takes you from 1700m glacier at 2700m, and from there you'll find the park designed by Bernd Mandlberger. The park has number of big booters and long rails, and its certainly not for the uninitiated, but kept in top condition.
Depending on snow cover, there are also a few smaller kickers away from the main park, and the team don't generally mind if you want to wield the shovel and build something small yourself.
If you're not into jumping then you'll get bored pretty quickly, the 3 runs are all fairly short, but you still occasionally get powder days even in the summer to spice things up from the summer slush.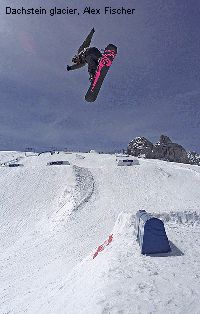 The Dachstein glacier and park, opens on the Saturday 26 May this year, until late autumn. The mountain opens at 8:15 until around 4pm, but depending on the weather it can close earlier.
There are 6 lifts, 2 of which are new and its 27euros/day for a pass. You'll need transport to get to the bottom of the gondola station; you can stay in Ramsau which is dull as dishwater but close.
However the much better option is to stay in Schladming which has plenty of accommodation and some decent nightlife. There is also some very good climbing in the area.
Salzburg airport is 90km away and Munich airport is 220km.