Burton NZ Open, Wanaka
3-5 August 06, Snowpark, New Zealand
Some top names including Kelly Clark will be heading to the excellent Snowpark, Wanaka, New Zealand for the NZ Burton Open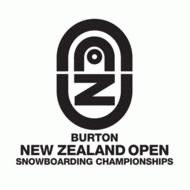 Some of the world's top snowboarders, including seven 2006 Olympians, have been confirmed for this year's Burton New Zealand Open going down from August 3-5 at Snow Park NZ in Wanaka, New Zealand. The first event in this season's Burton Global Open Series, the New Zealand Open will include slopestyle, quarterpipe and halfpipe disciplines.

Leading the field is last year's winner of the NZ Open Quarterpipe Invitational, Mason Aguirre (USA) who came in fourth at this year's Olympic Halfpipe event, third at the 2006 US Open Halfpipe event and scored a silver at the Winter X Games. He is joined by fellow countryman, Danny Davis whose credits include US Open Rookie of the Year and a second place podium finish at the 2006 US Open Halfpipe competition. Also attending are Japan's top riders, Takaharu Nakai, Kazuhiro Kokubo and Fumiyuki Murakami all members of the 2006 Japanese Olympic Team and notorious around the world for their kamikaze-style monster McTwists.

The women's competition promises to be a fiercely contested event with US Open Champions and Olympians vying for spots on the podium. Top Australian rider Torah Bright, whose long list of career accolades includes 2006 US Open Women's Halfpipe Champion and member of the 2006 Australian Olympic Team, will be competing at this year's NZ Open. 2006 US Open Slopestyle Champion Hana Beaman (USA) will give the ladies a run for their money. 2002 Olympic Gold medalist and X Games Ô06 Gold Medalist, Kelly Clark (USA) will go head to head with top US Olympic athlete and recent Burton Abominable Snow Jam Halfpipe Champion Elena Hight. 2006 Burton Abominable Snow Jam Quarterpipe Champion Molly Aguirre (USA) will also be throwing down in New Zealand. And Japan's explosive 2006 Olympian, Junko Asazuma will impress the crowds with her sky-high McTwists. 
SCHEDULE
NOTE: this schedule is correct at time of posting however is subject to change.

Tuesday August 1st : REGISTRATION (SNOW PARK)
10:00am Confirmed Entry list posted
10:00am - 6:00pm Rider registration, payment, bib allocation (Snow Park)
9:00am -12:00pm Half Pipe practice (closed to public)
12:00pm - 2:00pm Half Pipe practice (open to public)

Wednesday August 2nd : TRAINING AND RIDERS MEETING
8:00am - 2:00pm Late registration, payment, bib allocation (Snow Park)
9:00am - 12:00am Slopestyle and Halfpipe practice (closed to public)
2:15pm - 3:00pm Rider's meeting. All competitors to attend, Snow Park NZ

Thursday August 3rd : SLOPESTYLE COMPETITION
8:00am - 9:30am Practice
9:30am Woman Qualification
10:45am Men Qualification
2:00pm SLOPESTYLE FINALS
3:30pm Awards Presentation

9:00am - 12:00pm Men's and Women's Halfpipe practice
8:00pm Gravis Open session (Lake Wanaka Centre)
12:00am After-party, location TBC

Friday August 4th : HALF PIPE QUALIFICATIONS
8:00am - 9:30am Practice (all competitors)
9:30am Woman Qualification
11:00am Men Qualification
3.30pm Finalists posted on web and at Snow Park and Quest stores

4:00pm - 10:00pm Live gig: Downtown Brown (during Quarter pipe @ Snow Park)

EVENING INVITATIONAL QUARTER PIPE
4:00pm - 5:00pm Practice
5:00pm - 7:00pm Quarter Pipe Jam
7:20pm - 8:00pm QUARTER PIPE SUPER FINAL

Saturday August 5th : HALFPIPE FINALS
9:00am - 10:00am Practice
10:15am Women's Semi-Final
11:20am Men's Semi-Final Heat One
12:25pm Men's Semi-Final Heat Two
1:45pm BURTON NZ OPEN FINALS
3:30pm Awards Presentation

9:30pm Burton NZ Open Medals Presentation
(Lake Wanaka Centre, during Gravis Open Sessions)

Sunday August 6th : BAD WEATHER DAY