Nissan Freeride de Tignes
8-14 March 09, Tignes, France
The fourth contest of the Freeride World Tour will take place at one of the world's biggest ski domains - the Espace Killy – including Tignes and its surroundings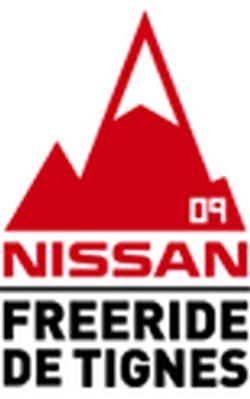 Dates: 8-14 MAR 2009
Location: Tignes (FRA)
Riders: 40 (15 Males: 10 (FWT08) + 4 (FQS08) + 1 (FQS09 sister event winner *) + Wild-Cards / 5 females: 2 FWT08 + 2 (FQS08) + 1 (FQS09 sister event winner *) + Wild-Cards)
Event schedule:
Saturday, March 7th 2009 - Riders arrival
Sunday, March 8th 2009 - Inspection/Opening Ceremony + Bib draw
Monday, March 9th 2009 - 9am – 12am Contest on the Grande Balme / Prize-Giving Ceremony / Official Dinner + Party

Tignes, the Kingdom of Freeriding:
The fourth contest of the Freeride World Tour will take place at one of the world's biggest ski domains; "Espace Killy" – including Tignes and its surroundings. This vast area is one of the greatest freeriding domains to be found. The contest will be held at the Grande Balme legendary slopes. A number of freeride contests have already been seen on this thrilling mountain, a favourite spot for the local professionals, like freeride hero Guerlain Chicherit, 4-time freeride skiing world champion.

The Grande Balme is a 45 minute hike from the cable car and you will have a challenging 500 metres, 45 degrees slope below your feet. The face is located right in the middle of the Tignes domain and very accessible for the public. One chair lift ride from the village Val Claret and you have the massive face just in front of you. In 2007 around 5000-6000 spectators saw the freeride contest of Tignesfrom the foot of the face.
Related Pages
Advertisement