NZ Extreme 06
23-26 September 06, Whakapapa - Mt Ruapehu, New Zealand
Its the 2nd Marmot Extreme event on The Pinnacles at Whakapapa Ski Area, New Zealand
The Marmot Extreme Skiing & Snowboarding Competition is back with a $40,000 Prize Pool!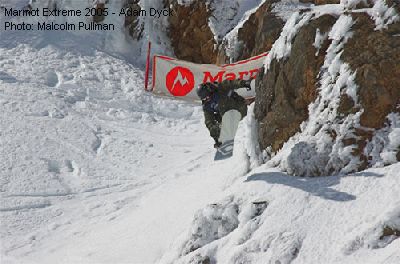 A $40,000 Prize Pool is what entrants competing in the Marmot Extreme Skiing & Snowboarding Competition are vying for when they hurl themselves down the dangerous double black diamond terrain known as The Pinnacles at Whakapapa Ski Area, the largest area in New Zealand. Last year the inaugural Marmot Extreme Comp exceeded all expectations! This event is the only type of its kind on the North Island. It is also one of a very small number of Big Mountain competitions in the world that includes skiing and snowboarding (and telemarkers!).
The Prize Pool is only second in the country to the NZ Burton Open and is bigger than many of the same type of events overseas. The Comp is open to anyone 18yrs old and older and will be held at Whakapapa Ski Area on Mt. Ruapehu from September 23rd to 26th 2006 (with extra contingency days if needed). Already there have been some big names within the freeskiing scene who will be coming to Mt Ruapehu for the event. Ex Mt Ruapehu Pro Patroller and sponsored Marmot skier Geoff Small will be competing. This is a huge boost for the event as Geoff was seven times New Zealand Big Mountain Freeskiing Champion, 3 times North American Freeski Champion and the list goes on! Geoff will also be running a Freeskiing Clinic during the week before the Comp (spaces are limited!). Nigel McKissock, who has competed in the North American Freeskiing Circuit and has also judged for the International Freeskiers Association, will yet again be involved in the event.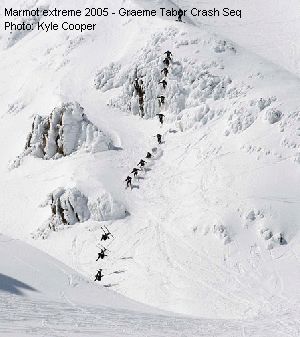 Last year there were competitors from NZ, England, Australia, France, Canada, the US and Switzerland. No doubt there will be more this year. We are already receiving reports several big named overseas skiers will be competing. Athletes must pre-register online as spots are limited.
Registration opens Friday, Sept 25th. "The in-bounds extreme terrain here at Mt Ruapehu is insane. No other commercial ski area in NZ comes close to it for sheer challenging terrain, except maybe the Chutes at Treble Cone. We encourage skiers and boarders from NZ and around the world to come and try their luck at winning part of the $40,000 prize pool, thanks to our sponsors Marmot, 4FRNT Skis, Option Snowboards, Giro Helmets and Nokia"! Mt. Ruapehu Marketing Coordinator (& WSG Writer) Tim Wilkinson said. More details on www.mtruapehu.com/extremecomp.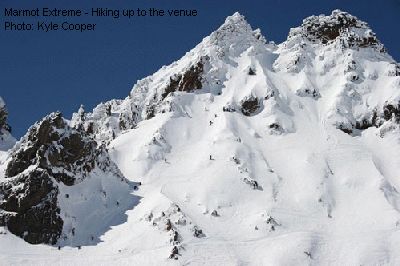 Related Pages
Advertisement