Ski and Snowboard Show 2011
19-23 October 11
It's all change this year as the show moves a few miles down the road to Earls court in London. The pros will be hitting a hip this year, and expect the usual array of stands and entertainment
In their own words - over 160 ski resorts, 22 different retailers, a 50ft hip kicker, fashion show & brand arena, live music, 4 bars, 230 shops and stands plus loads more attractions into Earls Court for just five day
Tickets cost £14 on the door during the weekdays and £18 at weekends but book in advance to save money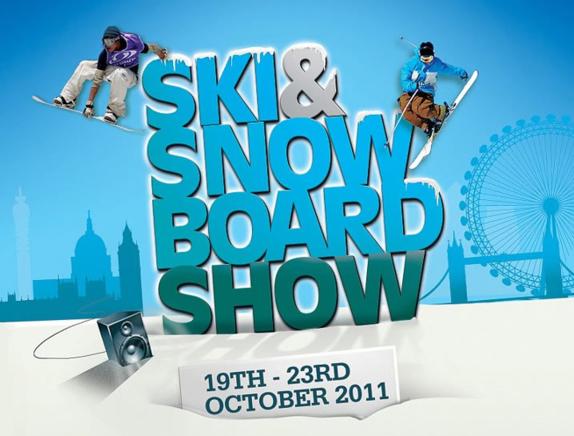 Here are the highlights
TRESPASS HIP KICKER POWERED BY AVIS
The centre piece of this year's show, the all new TRESPASS HIP KICKER POWERED BY AVIS. Riders will be invited to compete each day of the show homing their freestyle skills whilst being judged by professionals in the field and audience claps.
LES 3 VALLEES RESORT BAR
Setting the perfect example of how to celebrate Après in style, the Resort Bar embodies the life and soul of the party. Drop in, enjoy a vin chaud and have a chat with regional experts from Les 3 Vallees who waiting to offer you resort gems and hidden tracks.
LAND ROVER FASHION SHOW & BRAND ARENA
Setting your pants on fire the Fashion Show and Brand Arena is well above average. We've got break dancers, base layers, high action, and give aways that are so hot you'll need a sit down. Don't believe us, watch last year's highlights here.
PIERRE ET VACANCES PETANQUE PISTE
Challenge ski instructor Pascal to a game of Petanque. If you get the highest score you could win a week in a Pierre & Vacances apartment! Pierre & Vacances is the largest provider of ski apartments in France.
NATIVES JOB FAIR
Thinking about a ski/snowboard season and worried that you've left it a bit late to find work? The Natives Jobs Fair, open from 11am - 5pm on 22nd October, is the leading seasonal recruitment event with a range of employers looking for the perfect employee. Don't forgot your CV!.
APRES SESSIONS
Taking over the bass line every evening we'll be hosting après sessions with live music from international musicians and DJS.
K2 HIGHEST OLLIE TOURNAMENT
Returning for 2011 the K2 Highest Ollie Tournament will see visitors of all ages testing the pop of the latest K2 equipment as competitor's battle for the highest ollie. The ultimate popper will win legendary status, as well as some brand new K2 kit!
WORLD RESORT VILLAGE
The World Resort Village invites you to journey through alpine regions and overseas delights with representatives from France, Italy, Japan, Canada, USA, Austria and many more and you don't even need a passport.
RIDERS HEAVEN
Find your passion for the park with a showcase of the latest freeride kit and brands on hand to share park tips. Be sure to drop into the Media Pavilion to subscribe to the very best wintersports magazines and enter a competition or two and check out the live art brought to you by FBBB.
NEW UK PAVILION
We're supporting wintersports in the UK with our cleverly named, UK Pavilion. Get advice, inspiration and discover what the UK scene has to offer with GB Team appearances, dry slopes and charity organisations. With support and fund raising the UK wintersports industry can develop and continue helping UK athletes compete and claim poll positions at events.
For more information visit www.metrosnow.co.uk/
Related Pages
Advertisement