15-25 August
It's out of this world and it's coming to Otago! Winter Games NZ will feature the best of the world's elite winter sports athletes in this launch pad to the 2014 Winter Olympics. Prepare to be amazed!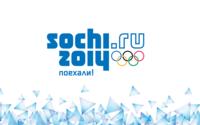 7-23 February 14, Krasnaya Polyana, Russia
Sochi in Russia will be the host of the 22nd Winter Olympiad

13-25 October 13
Friday 25th October 2013! 25 teams, 5 indoor snow centers, 1 national ski show, 3 hours of FREE slope-time and 1 epic day!