kate foster interview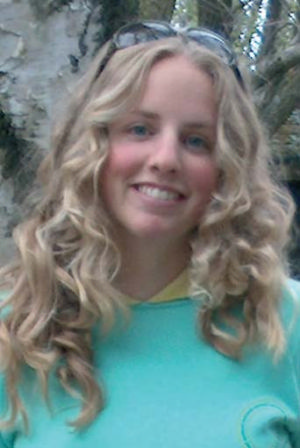 1- Which event are you aiming to compete in?
2- What's your ambition for this Olympics?
First to make it…..then we'll see.
3- Do you think there's enough help given in this country for people trying to compete in the Olympics?
No….finance yourself the whole way through.
4- What's your favourite resort and why?
Mt. St Louis Moonstone, it was my home resort and it was the first pipe I ever dropped into.
5- What tunes are you listening to these days?
6- What do you want to do when you finish competing?
Keep riding….relax….and do a bit of matrix
7- Who do you thinks pushing the boundaries of our sport today and why?
Antti Autti…..he just looks to be a step above the rest.
8- What's your biggest interest outside the sport?
Football….watching and playing.
9- Ever owned an all in one ski suit, and if yes, what colour was it?
Yes….when I was about 6…….it was neon green and purple with bright pink flashes to top it off.
10- Which football team do you support?
11- When did you know you wanted to be a professional snowboarder?
12- Ever been caught in an Avalanche, if yes what happened?
Not yet…keeping my fingers crossed.
13- Where's your favourite Terrain Park and why?
Not much of a jibber so I dunno.
14- Have you ever been drug tested and do you think there's drug abuse in the sport? (Steroids not hash!)
15- What's the highlight of your snowboard career so far?
Walking into the Animal store and picking out anything I wanted and walking out with it free of charge!
16- What's your favourite book?
17- When, where, and why was the last time you fell off a drag lift?
18- What's your favourite snowboard DVD?
19- What was your take on the Canadian Ross Rebagliati, who had his gold taken away and then reinstated when testing positive for cannabis at the Nagano Games?
Whole thing was pretty dumb.
20- What's your favourite film?
21- Where was the best Powder descent you've ever had?
Morgin…through the trees.
22- Please write a short profile of yourself
I spent most of my childhood in Canada. And started skiing
when I was 3 years old, switching to snowboarding at around 12.
 At the age of 14 I competed in my first snowboarding
competition and took 8th place overall. I loved riding but did not compete again until I was 17. I entered the Canadian Ontario Provincial Series winning the junior comps and a regular finalist in the seniors.
Salomon Bonfire signed me up for the 2003/04 Season and I won my 1st event and went on to scoop the championship and be selected for the Provincial Team and compete in the Canadian Nationals where I finished 14th overall.
I joined my brother at the Team GB 2004 Summer Training camp and was immediately signed up to ride for Team GB in Europa Cup and World Cup comps.
Since riding for Team GB I finished 3rd overall in the Europa Championships, 4th in the British Championships, 10th in the FIS Junior Worlds and a regular top 25 finisher in the FIS World Cup series.
1st Europa Cup 2005 Czech Republic
2nd Europa Cup 2005 Czech Republic
3rd Europa 2004/05 Championship
4th at 2005 Brit's
Team GB World Cup squad 2004/05
5 World Cup starts in 2004/05 season
Team Ontario rider HP