Knowledge

Summer riding guide

Austria
Austria Summer Guide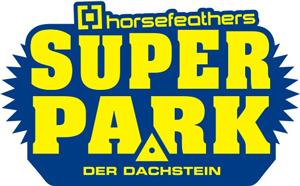 This tiny resort is the most easterly glacier in the alps, part of the huge Planai area, and a 20 minute drive from Schladming. In the winter there are far better places to head to, but in the summer it really comes into its own and has a wicked terrain park and none of the attitude you can get it some other summer glaciers.

Also of major importance is the fact that all other glaciers are closed by 2pm but this place stays open until 5pm, so there's no rush to get up at the crack of dawn.
From the base at 1700m it's a 7 minute cable-car journey to the top at a modest 2700m. The area resembles a molar tooth and is surrounded by sheer cliffs.
The ride area is tiny, the 3 runs are all fairly short, but you still occasionally get powder days even in the summer to spice things up from the summer slush.
The big draw here is the excellent Horsefeathers Super Park, which is headed by Andi Röck and the QParks crew who maintain a number of parks in the area. The park is split into 2 areas, each served by its own t-bar. The main park has 3 main advanced lines featuring 6 large kickers, 5 large boxes, a wallride and a few other features depending on the conditions. The beginner park isn't maintained as well as the main park but usually features 2 parallel lines of some easy kickers.
"There will be two down rails whereby one's a bit lower for practicing and the other one is like street-style and a double kink rail that's easy to ride. Well there's another straight-rail and endless boxes. Kickers? Sure! Massive ones!" said Andi Röck
Visit www.skiamade.com for more information on whole area.
A few delays with serving the cable-car means that the Dachstein glacier and park, opens on Monday 12th June this year, until late autumn. The mountain opens at 7:50 until around 5:10pm, but depending on the weather it can close earlier.
There are 5 drag lifts, and it costs 31 Euros for a day pass. If you want to scare yourself silly there's a Sky Walk platform at the top of the Cable-car, and they've also built an Ice Palace which is the only one in Austria.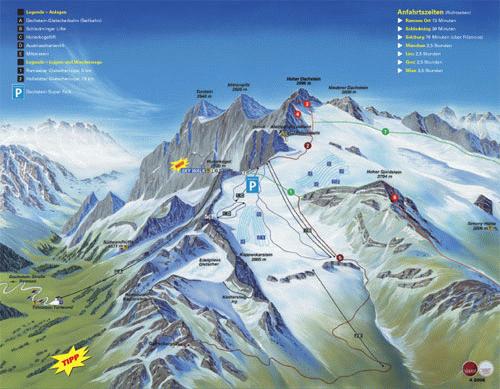 You'll need transport to get to the bottom of the gondola station; you can stay in Ramsau which is dull as dishwater but close. However the much better option is to stay in Schladming which has plenty of accommodation and some decent nightlife. There is also some very good climbing in the area.
Salzburg airport is 90km away and Munich airport is 220km.
Kaprun is a favourite summer destination where snowboard teams spend a lot of time training and one of the few places that you can still ride 365-days a year (apart from this season when it will close end of August for a month due to maintenance work)
The ride area is located on one of Austria's best glaciers, the Kitzsteinhorn Glacier, which reaches an altitude of 3,203 metres, making it a perfect place to ride.
A day pass cost 31 euros per day, and the lifts open at 8am
More info is available at www.kitzsteinhorn.at
The Hintertux glacier is sat at the far end of the Zillertal valley about half an hour from Mayrhofen and its highest peak, Olperer rises to 3476m. It is one of only a few places left where you can board any day of the year, and in the summer (May to October) it is open from 8.15 am to 4.30 pm.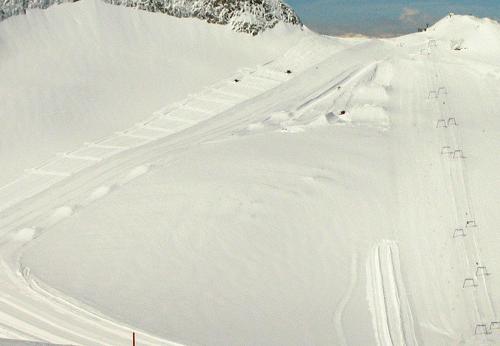 For the 35 euro day pass you can board from 3250m to 2660m and access 23km of pistes and a pretty good terrain park.
The park, designed by Wille Kaufmann, is situated next to the Olperer drag lift. There's a pro line consisting of 4 10-15m table-tops, and a mortal's line with 6 kickers.
There's also a number of a rails, a spine, and last but certainly not least, a 100m half-pipe. You'll find plenty of accommodation in the small villages close the lifts , collectively called Tux, but if you want any form of nightlife the biggest town is Mayrhofen, and is probably worth the daily commute.
Mölltaler Gletscher
Summer riding up on the glacier starts from June 20th after the resort closes for 3 weeks after the winter season for a bit of a brush up. Lifts open at 8am and you can snowboard until 2pm.
A day pass is 39 euros
www.skifidelity.at/moelltaler-gletscher_en