Dan Wakeham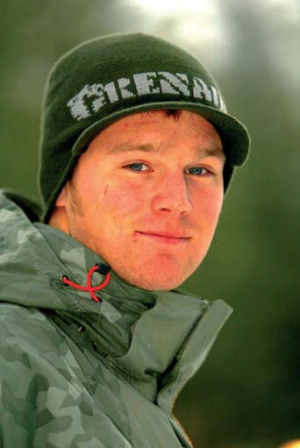 I grew up in the costal town of Plymouth, in the south west of the UK.
I was always a keen surfer and skateboarder but when I was 14 years old I thought I would try out snowboarding on the local dryslope, from that point I was hooked.
A year later I decided to join my friends and go to a few dryslope comps, that were part of a series on various dryslopes around the country. I soon picked up some good results and my first sponsor Santacruz.
I went on a few short trips to the snow, but it was hard as my parents had no interest in going to the mountains, they were only into beach holidays. I was only young so I had to rely on older friends to be responsible enough to take me away.
A soon as I left school I went to Flaine in France for the season. A friend had lined me up with a job as a shaper in Flaines board park which gave me accommodation and a season pass, this allowed me to live cheaply.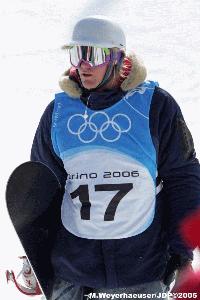 From then on I never turned back. In the summers I would work long hours, doing tedious jobs in factories to save for the winter. I went on to do seasons in Breckonridge in Colorado, Whistler in Canada then Mammoth in California. After these seasons I was in serious debt and was contemplating the big question. Should I put an end to all this seasonaire lifestyle and knuckle down to some real work? But I had a taste of the good life and I didnt want to stop. As Id had some good results and good media exposure, so I wrote a cv and sent it around. Amazingly I got signed up by Nike ACG and the money I received made my life a lot easier.
Again there was a question to answer as I could have taken two different directions. Some people choose to work on film parts and photo shoots for magazines, but I chose the competition route.
The way I saw it was, that all of your friends know that you are killing it on a snowboard but the big boss people that work for brands, like Nike, who are sat in their offices dont know anything. So in my case results would speak loudly and if I did well the magazines articles follow. Thankfully for me my plan paid off. I competed for the British team for a season and won the whole Europa cup series. The next season I competed in the world cup series, I got some good results and then next thing I know I am to be the first British male to compete in the Olympic Games.
It was a strange experience for me to go to the Olympics. For some sports the Olympics is the pinnacle, but in snowboarding its not the same. It wasnt really my life long dream to be an Olympian; I had only wanted to go to the Olympics for just over a year. The hardest part of the Olympics was the qualification. As the date drew closer and the chances to qualify became less the pressure built. The quota for qualification was to be placed in the world cup top 25 or above twice and then earn 250 points. The top 25s were the easy bit, the points on the other hand was really hard. In the penultimate world cup I placed 5th meaning that I had over exceeded the quota for qualification.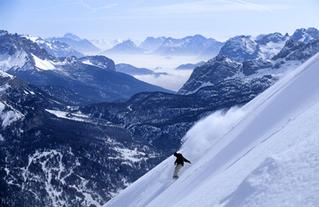 That day I felt a big weight lift from my shoulders. It wasnt so much that I had put pressure on myself, but all of the press hype and interest that had build up about the British team and whether we could qualify or not had started to get to me. But from that day on I didnt care any more.
I wasnt nervous at the Olympics because I had done the hard work and my goal wasnt to come away with a medal, I knew I wasnt any real competition to Shaun White, the goal I set for myself was to not finish dead last. I didnt try my hardest run, I just played it safe. I did a run that I knew I could do clean and big and it worked out good for me because I finished halfway through the pack.
After the Olympics I went back to the Olympic village and sat in my room, I was filled with a strange feeling, all of that training and all of the built up and pressure and it was all over in just two runs.
I had quite a mellow summer and I spent a lot more time at home in the UK, with just a few short snowboard trips to keep my legs strong.
My plan for the 06/07 season is to follow the world cup series and to keep my points up, but also to follow the American series. They put so much money into their facilities and events in the states, and it shows, when you look at how much the Americans dominated the podiums at the Olympics.
The British team has now just picked up zoom airlines, as a sponsor, so we will be able to fly to the states a lot more now, so that going to be a big help.
Keep Safe in the hills and enjoy your boarding.