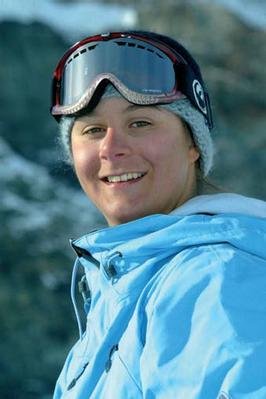 Brit, Zoe Gillings finished 15th overall in the women's excillerating boardercross this afternoon.

Zoe Gillings qualified for the finals after an eventful morning's qualification. After a first round which saw the first riders almost getting fresh tracks on the course after heavy snow this morning, Zoe was lying a disappointing 22nd and out of the qualification spots. The initial 3 riders, including Zoe who was 2nd out of the traps had a protest rejected on grounds of despite putting in faultless performances they all sat a good 10 seconds off the pace, so the pressure was on for the 2nd round.

Her 2nd round run of 1min 30sec gave her a 12th place standing which she held onto to reach the quarter finals in the afternoon.

Zoe ran in the 2nd heat but trailed out of the blocks and was taken out in a fall by the third placed rider as she tried to move up the field. It was a similar situation in the 16-13th place playoffs, and she finished 15th overall.

The final was won by Switzerland's Tanja Frieden who amazingly overtook leader, Lindsey Jacobellis, after she failed to land a method on the final jump. Fairplay she looked gutted...