Visitors, residents and competitors will be treated to a medley of music makers and shakers at this year's Orange British Snowboard and Freestyle Ski Championships in Laax, Switzerland.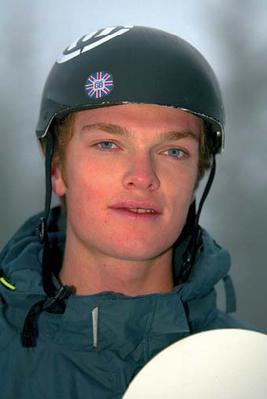 Throughout the week of 11-18th March 2006, whether on the mountain or in one of the resort's event bars, those with the festival pass can hear the likes of Orange BRITS regular TobyOne, lyrical MC spirits SirReal (funk, hip-hop MCing with the likes of Freestylers and Dub Pistols) and Bad Manner (performer extraordinaire – Reading, V, Love Box, Essential Festival etc), Matt Smooth (Scratch), Ben 'Sneaker' Bailey, all blessed with Funkroyale fame (www.funkroyal.com), accompanied by Russ Porter (Quantic Soul Orchestra & Limp Twins), Nick Maxwell (The Menagerie), Darren Jay (AWOL), current British Halfpipe Champion, member of the British Snowboard Team and Homegrown DJ Dom Harington and Winter Sessions / Red Bull's Uncle Joe and DJ Dainjah.

On Monday 13th March, Thirty Two's party sees mainstay DJs TonyB, Nick Maxwell and Dom Harrington kicking off the week in style at the local 'Crap Bar', whilst Tuesday throws down 'BARKNOWLEDGE' in association with Onboard and Animal with DJs Beni G, Darren J and Dom Harington in the 'Lobby Bar' of the Riders Palace.

JUST ANNOUNCED – Headliners for the main party night on Thursday 16th March, Orange presents UGLY DUCKLING with the Vans / Funkroyale crew at the infamous Riders Palace Club. Following the Funkroyale team fresh from opening nights in Lisbon and a special Herbal (Shoreditch, London) anniversary with Goldie, UGLY DUCKLING lyricists Andy and Dizzy and D.J. Young Einstein will be pumping out booty shaking classic hip-hop. Their style is buoyant, brimming with character, humour and fat funky beats.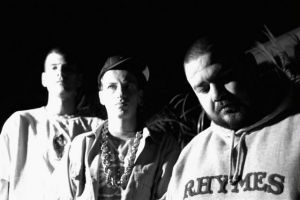 As for their new album 'Bang For The Buck', due to be released March 6th, Andy comments, "We wanted the record to sound like a fight-scene from an old, cowboy movie. Big hits and loud shots ringing out. Destructive but fun..." Also included is a rare collaboration with "People Under the Stairs" called "Shoot Your Shot". Inspired by A Tribe Called Quest's "Scenario", U.D. and P.U.T.S. put together a jumping track that will get a listener yelling along with all of the hooks. - www.uglyduckling.us

Winding down the week's non-stop action, from the best of British snowboarding and freestyle skiing, top DJ and artists will be 'Winter Sessions ala Red Bull'. Yet again the Riders palace denotes the infectious sounds of Winter Sessions and the Red Bull Music Academy with DJ Dainjah (www.djdainjah.com) mixing up an eclectic mix of funk, soul and hip-hop and the UK's own Uncle Joe (www.worldsessions.com) cramming the night with broken beat breaks and good ol' drum and bass.

TRAVEL SPECIAL - To be part of this legendary event the organisers and Laax are offering a holiday package including 7 nights accommodation, 6 days liftpass, a party wristband and event-bag – all from only £249. For bookings and more information on the event go to http://www.orangebrits.com