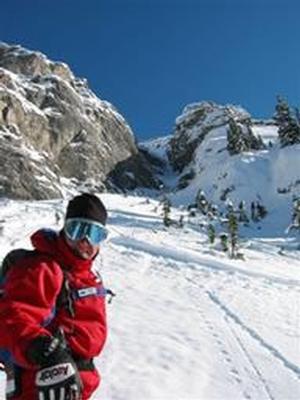 Thanks in part to 35 cm's of fresh snow over the past three days, Sunshine Village today launched Wild West.

Wild West is a demanding Freeride Zone, like Delirium Dive, but with its own unique topography and character. Wild West features three major rock walled couloirs, steep crevices, and a series of cliffs that reach over 30 meters (100 feet).

Accessed off the western edge of Goat's Eye Mountain, the Wild West can easily be seen from the Gondola. Shortly after rounding the "curve station" from the base, this difficult terrain is seen above and to the east. It is a segment that runs almost to the Goat's Eye mid-station.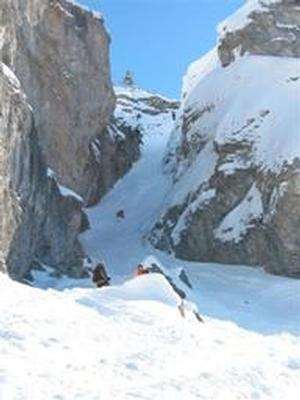 Wild West takes great pride in the history and heritage of many of Banff National Park's pioneers. Various aspects are named after these founders, including "Wild" Bill Peyto, a trapper and one of Banff's first wardens; Norman "Mr. Banff" Luxton, an early publisher of the Crag & Canyon; and Bruno Engler, explorer and renowned photographer.
Even if you don't venture into Wild West, you can visit the entrance found off the first elbow of 'Sunshine Coast,' and view the display that gives a history behind these colourful men.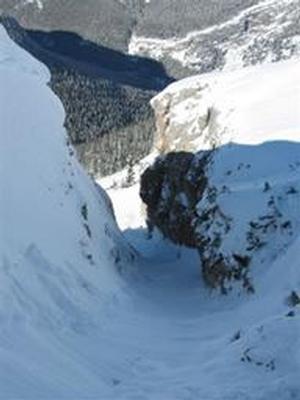 Like all of Sunshine's Freeride Zones, the following safety requirements are mandatory for access: 1) You must carry an avalanche transceiver and know how to use it, 2) You must carry a shovel, and 3) You must have at least one partner with you. Natural hazard exist throughout, so always ski and ride smart. If it is your first visit into Wild West, join an individual or group who has prior experience.

Today is a soft opening for Wild West, with limited access likely throughout the weekend. With more new snow forecast into next week, the daily window available for Wild West users is expected to grow.

Wild West is subject to weather and snow closures, including avalanche control work. For current information on all of Sunshine's Freeride Zones, daily recorded updates are available by phoning 403-762-6511
photos of Wild West, February 2005 – Photographer: Mike Moynihan