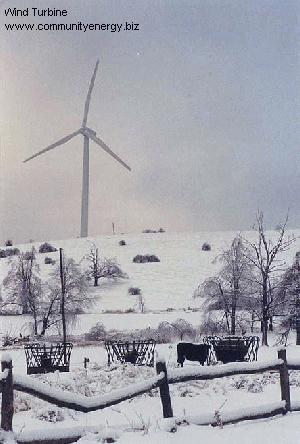 Aspen Skiing Company (ASC), operator of four ski mountains and two hotels in Colorado, has made a landmark purchase of renewable energy certificates from wind farms to offset 100 percent of its electricity use. The purchase is the largest in the history of the U.S. ski industry.

"This purchase represents our guiding principles in action," said ASC President/CEO Pat O'Donnell. "Clearly, the most pressing issue of our time is climate change, and addressing energy use is one of the most important actions we can take on that front."

With the purchase, ASC joins other leading businesses like Whole Foods, Fedex Kinkos, Starbucks, Nike and Patagonia in purchasing large amounts of renewable energy. The 21,000 megawatt hours (MWh) purchase keeps 20,000 tons of carbon dioxide, the primary greenhouse gas that contributes to global warming, out of the atmosphere each year. Most of these businesses are members of the U.S. Environmental Protection Agency's (EPA's) Green Power Partnership, a voluntary program seeking to increase the use of green power among leading U.S. organizations.

ASC will buy the wind energy certificates from Community Energy, a marketer and developer of wind energy generation, with an office in Boulder, Colorado. These purchases supplement ASC's existing wind purchases from Holy Cross Energy, which account for 5% of company electricity usage.

A renewable energy certificate represents the benefit, in reduced carbon emissions, of a unit of electricity generation, typically one megawatt-hour. As more businesses and individuals buy certificates, the demand will cause more renewable energy to be generated.


"If everyone in the world bought renewable energy certificates like we have done," said ASC Environmental Affairs Director Auden Schendler, "we'd be well on our way to solving the climate problem."

"The EPA applauds Aspen Skiing Company for this important purchase of renewable energy certificates and its leadership in reducing its greenhouse gas emissions," said Matt Clouse, program director of EPA's Green Power Partnership. "We hope Aspen Skiing Company's efforts will have a snowball effect on building support for renewable energy sources like wind power."

Eric Blank, from Community Energy, says, "ASC's wind purchases are helping to build new wind farms and leading the way to a cleaner and more independent energy future."

A significant number of businesses are now buying renewable energy certificates to offset their electricity use. Whole Foods Market recently announced its purchase of certificates to offset 100 percent of its electricity purchases. In addition, companies like Johnson & Johnson, FedEx, Herman Miller and Staples are using renewable energy certificates to demonstrate their commitment to supporting clean energy.
About Aspen Skiing Company
Aspen Skiing Company operates the four mountains in the Aspen/Snowmass area - Snowmass, Aspen Mountain, Aspen Highlands and Buttermilk - as well as the award-winning Ski & Snowboard Schools of Aspen/Snowmass. The area offers unparalleled nightlife and off-slope activities as well. Aspen/Snowmass is accessible by two of the most convenient airports in the mountains - Aspen Sardy Field (ASE) (3 miles from Aspen) and Eagle County Regional Airport (EGE) (70 miles from Aspen). For more information on Aspen Skiing Company, please call 800-525-6200 or 970-925-1220, or visit the company's website at www.aspensnowmass.com.
About Community Energy, Inc.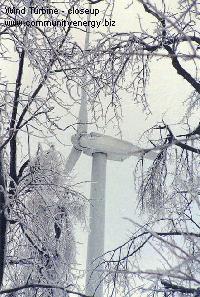 Community Energy, Inc. (CEI) is a marketer and developer of wind energy generation. Founded in 1999, CEI has over 2 billion kilowatt-hours of wind energy sales, 40,000 residential and business customers and marketing arrangements with 18 investor-owned and municipal utilities. CEI's utility partners and end-use customers, which include many of the largest retail purchases of wind energy in the country, are what enables CEI to bring wind energy to market in new regions of the country. CEI markets wind from six existing wind energy facilities that have been made economically feasible as a result of its wind energy sales, has directly developed three additional wind projects that entered commercial operation in 2005, and has a number of other wind projects under development in the Northeast, Mid-Atlantic, Mid-West, and Intermountain West. More information is available at www.communityenergy.biz.
About EPA's Green Power Partnership
The Green Power Partnership is a voluntary EPA program that seeks to increase the use of green power among leading U.S. organizations. Partners in the program purchase green power in an amount that must meet or exceed the EPA benchmarks and in return receive EPA technical assistance and recognition. EPA's Green Power Partnership currently has more than 600 Partners, including Fortune 500 companies, states, federal agencies, trade associations and universities. For more information on EPA's Green Power Partnership, visit: www.epa.gov/greenpower.