Nevis slopestyle competition
Thu 16 March 06
Quick Nevis has snow, so lets organise a slopestyle contest. Sounds like a good plan, it on saturday 18th, and the WSG are supplying some prizes ...
Saturday 18th March the Slopestyle Competition returns to Nevis Range in Scotland
Freestylers test their skills on the Boardwise Terrain Park on the summit of Aonach Mor. With excellent prizes (including some from the good old WSG), sound system and entertainment in the bar, this is a legendary event - not to be missed!
For more information visit http://www.nevisrange.co.uk or tel: 01397 705 825
Next Story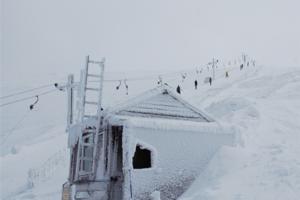 "Home to Scotland's most extreme terrain, and if the snow is "
Advertisement