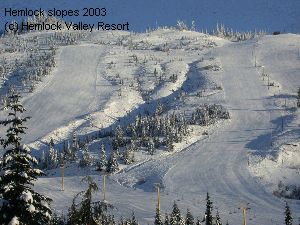 Got $4million spare? Hemlock valley in BC, Canada is currently up for sale on ebay. For that you'll get 34 runs, 600 acres, 3 chairs & and a tow and 8 1/2m of fluffy snow every year. How tempting is that?
Hemlock Valley Resort went into receivership in December 15, 2005 and it's now popped up on ebay for sale for just shy of US$4million.
Agents for the sale describe it as "This is a Very Rare Opportunity to own and build out a fully serviced/established family ski resort (since 1969) in beautiful British Columbia, Canada for literally cents on the dollar!" and when you look at what you get, its not bad for money!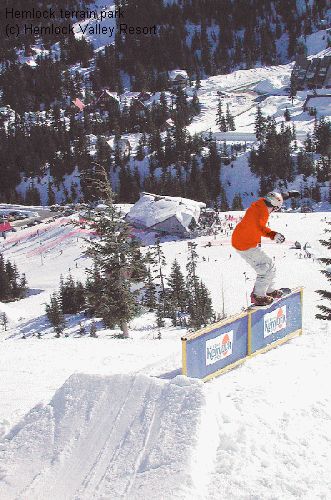 Situated at a base elevation of 975m (3200ft) and a peak elevation of 1372m (4500ft). The resort has been in operation for nearly 30 years, with 4 lifts, over 34 ski runs and approximately 250 ha of novice, intermediate and advanced ski able terrain based on 1200 feet of vertical drop. Existing up – hill capacity for the lifts is approximately 2700 persons/hr. Average total accumulated snowfall during the winter exceeds 850 cms.

The resort includes a day lodge, with restaurant, bar, rental shop, retail space and offices, as well as a ski patrol hut, maintenance facility and other ancillary buildings. The base area of the resort contains a range of existing multi family and single family homes, with excellent future development opportunities

Hemlock Valley ski area is located approximately 120 kms east of Vancouver BC on the west side Harrison Lake
If only i had $4 mil ...
Links
Ebay - Vancouver, British Columbia Ski Resort for Sale!!