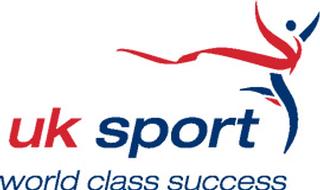 UK Sport today announced a £6 million package to support Winter Olympic and Paralympic sport up to and beyond the Vancouver Games in 2010. The money, a 20% increase on the funding allocated over the Turin cycle, will be distributed across seven Olympic and two paralympic disciplines on the basis of UK Sport's 'No Compromise' investment strategy. This targets resources predominately at sports and athletes considered to be genuine medal prospects in four years time.
Liz Nicholl, UK Sport's Director of Performance said: "Our approach to Winter Olympic and Paralympic funding is unashamedly based on our 'No Compromise' approach. The good news is we have been able to increase the overall funding for winter sports by 20% compared with the previous four year cycle, but we have to allocate this to those sports that have shown they can deliver and have the future potential to win medals on the world stage. We have to be realistic, Great Britain will never be a top winter sports nation but we can achieve success if we target our investment effectively at the right athletes."
Basically this defeatist attitude seems to mean almost every sport is set for some extra cash except snowboarding and skiing where the budget has been cut to almost half of what it was for the 4 years leading up to the 2006 winter Olympics, and this is despite some huge improvements in our Snowboarding at the last Olympics and the first time a British male qualified for the half-pipe. Okay we didn't win a medal but the signs were there, and with more sustained funding who knows what could have happened.

Discipline

TOTAL

2002-2006

TOTAL

2006 - 2010

Bob Skeleton

£815,000

£1,986,000

Curling

£372,000

£1,094,000

Ice Skating

Short track

£1,438,000

£656,000

Ice Skating

Figure

£496,000

Alpine Skiing

£1,712,000

£922,000

Snowboard

Bobsleigh

£480,000

£496,000

Paralympic

£145,000

£350,000 (£270,000 ) to wheelchair curling, £80,000 to alpine skiing

TOTALS

£4,962,000

£6,000,000
Having spoken the GB Olympic snowboarding team as they tried to qualify for Turin games, one of the biggest obstacles they faced was trying to find the budget to go to all the qualifying events and to compete on a level playing field with the other competitors. So given the struggle last time, how on earth are British snowboarders supposed to improve on their results last time when they have half the budget, and it will mean inevitably that many are simply not going to be able to fund the qualifying circus.
In my opinion Sport GB have completely missed the point with their supposed 'No Compromise' investment strategy. Fair enough at the next Olympic we may win more gold medals in Bob Skeleton and Curling (3 times the budget for f*cks sake), but these are not general public participation sports and whatever results we get will it will not inspire the masses to take up these sports. Imagine winning a snowboarding or skiing medal and how that would inspire the country to get involved with the sport; that surely is the long term point of the Olympics.
Please email us your opinions to [email protected]