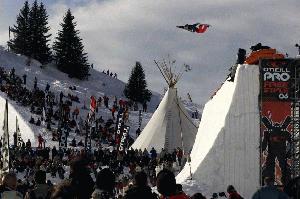 O'NEILL PRO FREESTYLE TRANSFORMS INTO FIVE-STAR TTR EVENT
The O'Neill Pro Freestyle is poised to celebrate its robotic return to Avoriaz, France from 28th January – 3rd February 2007. Upgraded to a 5-star event on the TTR World Snowboard Tour, this prestigious event will once again unite the globe's best freestyle battle chargers at one of the most important hubs of European freestyle snowboarding.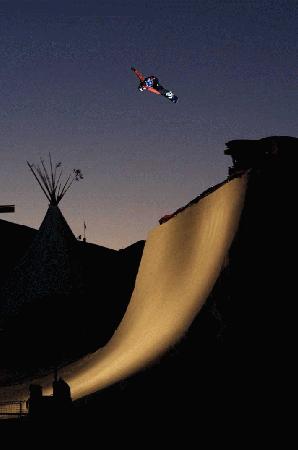 This spectacular rider-driven freestyle snowboarding event, now in its 4th year, has grown to become one of the most established and respected European snowboarding events on the TTR World Snowboard Tour. Supported by event advisors and freestyle storm-troopers Gian Simmen, Stefan Gimpl and Eirik Haugo, you can be sure that the O'Neill Pro Freestyle 2007 will have no problems living up to its new 5-star status.

With legendary snow-shapers Claes Hogstrom & David Ny overseeing the construction of the gigantic Quarterpipe and supreme Slopestyle course, the O'Neill Pro Freestyle 2007 will set the stage for five whole days of mind-blowing snowboarding action. A US$ 50,000 prize purse and highly-coveted TTR ranking points will also be up for grabs, ensuring that the world's best turn up in Avoriaz to stake their claim.

An open qualification system will pave the way for freestyle snowboarding's next big things to rub shoulders with the Top 10 men & Top 4 women from the 2006 overall TTR ranking list plus the 2 leaders of the TTR tour in January 2007, as well as a special invite list of 4 men & 2 women wildcards. Maintaining its tradition of the surf-style judging format, the O'Neill Pro Freestyle 2007 will see riders throwing down their best tricks in a creative jam session format, with each rider's two best run counting towards his or her final placing.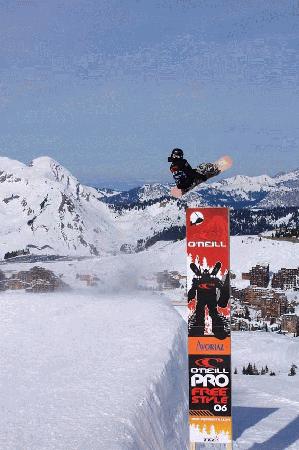 This latest edition of the O'Neill Pro Freestyle contest will also see the Quarterpipe event incorporated into the new TTR Quarterpipe Project, including the O'Neill Evolution & The Arctic Challenge. Led by transition superheroes Terje Haakonsen and Gian Simmen, this project threatens to redefine the meaning of shaping, construction and contest format. Broadcast live on TV and over the internet, the 16 men & 6 women finals will offer riders a global stage for them to showcase the progression of freestyle snowboarding.

The futuristic high-altitude village of Avoriaz will also be the setting for a number of exciting night rail contests, providing riders with an extra chance to pocket extra prizemoney. With an estimated 10,000 spectators expected over the five contest days as well as a global TV audience, the O'Neill Pro Freestyle 2007 is going to blast off!

To find out more about the O'Neill Pro Freestyle 2007 and an updated list of confirmed riders: http://www.oneilleurope.com/profreestyle