Santa can board for free at Le Massif
Tue 19 December 06
Dress up as Santa and board from free - they had 750 last year.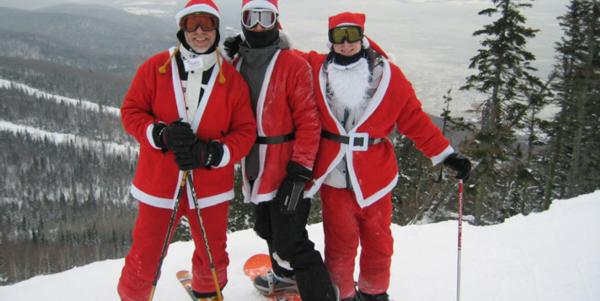 December 24, holiday magic is everywhere on Le Massifs slopes, as the traditional Santa Claus Day gets underway. The Petite-Rivière-Saint-François ski area has a great way of rewarding sports fans of all ages who come dressed up as Santa, and bearing the gift of a non-perishable food item. Its treating them to a free ticket to the trails!


A beard, a red hat and a red jacket are the appropriate attire for taking advantage of this complimentary ticket offer. Last year, nearly 750 costumed skiers and riders added to the days enchantment as they made tracks down snow-white terrain.

Next Story