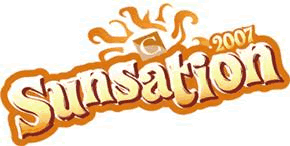 Michael Franti & Spearhead, De La Soul and North Mississippi Allstars headline the 7th annual Sunsation end-of-season celebration at Copper Mountain March 31-April 15. In addition, Galactic, Dark Star Orchestra, Strive Roots, Particle, The Lee Boys and more perform during Sunsations three-weekends of free live music and on hill events.

Michael Franti & Spearhead are legendary for their culturally conscious blend of expressive meaning and danceable groove. Franti waxes poetic with a politically charged mix of reggae, hip-hop, rock and folk while always keeping it fun for the crowd. Franti & Spearhead grace the Sunsation stage Saturday, April 14 and perform hits from their latest release, Yell Fire, in stores now.

Grammy award winning De La Soul were mainstays of the alternative hip hop movement in the late 80s and early 90s and helped push the evolution of the jazz-rap subgenre. Well know for their eclectic and innovative sampling and unconventional, surreal lyrics, De La Soul continues to realize their relaxed vibe that is at once socially conscious, positive minded, jazzy, sophisticated and playful. De La Soul helps kick off the Sunsation celebration Saturday, March 31.

The North Mississippi Allstars echo the passion and talent of generations of Mississippi Blues men. The band hit the road with the release of their first record, pioneering their own style and bringing their hill country blues-infused rock and roll to stages all over the country and the world. The Allstars quickly gained a loyal fan base, and to date have released six full-length albums. The Allstars play the Sunsation stage Sunday, April 1.
Sunsation Music Line-Up (subject to change):
Saturday, March 31 De La Soul
Sunday, April 1 North Mississippi Allstars, Particle, Strive Roots
Saturday, April 7 Galactic, Papa Grows Funk
Sunday, April 8 The Lee Boys
Saturday, April 14 Michael Franti and Spearhead, Steve Kimock & Jerry Joseph
Sunday, April 15 Dark Star Orchestra, Lotus

In addition to free live music, Sunsation includes a variety on-hill events and activities:

Saturday, March 31 - Helly Hansen Battle of Battles Finals

Inspired by Hellys Norwegian history, ski and snowboard teams from shops across the country converge on Copper to compete in the Viking themed national Battle of Battles Finals at Copper. Past Battle winners received Viking helmets, goblets, scrolls, a custom-made Viking shield engraved with team information and complete Helly Hansen outfits.

Saturday, April 7 - Planet Earths Shop Wars

Who truly is born to shred? Planet Earth Outerwears Shop Wars give local shops the chance to square off and claim bragging rights for best shop around. Twenty shops are invited to Coppers Catalyst Terrain Park to go head-to-head in three best trick events best jump, best halfpipe trick and best rail slide.

Sunday, April 8 - Colorados Largest Easter Egg Hunt

In addition to appearances by the Easter Bunny, more than 50,000 Easter Eggs fill the Village at Copper and mountain base area. Guests can hunt for the Copper Ticket worth $500, other cash prizes, season passes, gift certificates and more. Separate hunts for kids and adults are held to give everyone a chance at some fun in the snow.

Saturday, April 14 - Volcom Peanut Butter & Rail Jam

The goal of Volcoms Peanut Butter and Rail Jam amateur snowboard series is to give something back to the kids. The event is absolutely free on a first-come, first-served basis. Everyone who enters enjoys a great day of snow and walks away with something, including all the peanut butter and jam sandwiches they can eat.