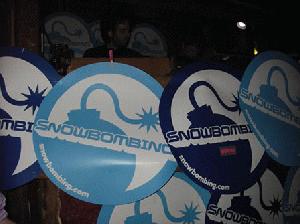 The Snowbombing entertainment kicked off properly on Monday night. The WSG boys styling it up with their baseball jackets and Elvis specs, and Angela in her pink nylon ski jacket and ear muffs. Nice! Conveniently discovering that the Tech House night at Schussel was taking place at the end of the road, the crew set off. After a quick DJing lesson from the boys, Angela spent half the evening pretending to spin tunes next to theDJ box, earmuffs for headphones nall. The next mission was to get the DJ to swap his own phones for muffs. Could it be done? Tricky, but mission accomplished. In fact, Lopazz became quite attached to the muffs, maybe more even than to Bens Elvis shades. All in all it was a fairly shady party?!



Charity shops and parents drawers all over the the UK seemed to have been raided to put together the mixed assemblage of eyewear on display. A crap shade appreciation club was soon formed. In fact their were a few casualties all told. One lad, given a bum answer to his enquiry about the DJs name was seen screaming Errol for the next half hour at the DJ. Much to the annoyance of the DJs entourage. Being that his name is Lopazz.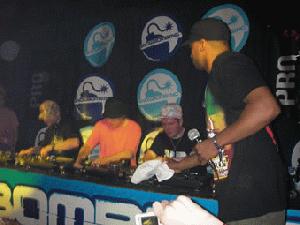 Next stop - The Arena was full to capacity by 1am. After a short wait, the WSG crew were let in and marched straight into the surging and sweaty mosh pit in front of the stage, complete with crowd surfing MC. Killing in the name of lived up to its name, with accounts heard on the chairlift next day, of people left bleeding over the surfed crowd. Grolsch was the only thing to take the edge of the heat of the arena as the Scratch Perverts pulled out some oldskool klassics and got the crowd beyond gas mark 12. Truly worth it!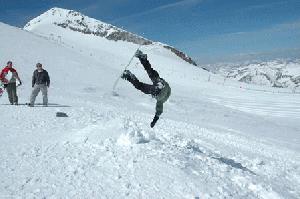 After a quick return to see the end of Heidis set, who had kept the Schussel shaking with a collection from electro to techno, we headed home. Chill out Romeo!