After hitting the bottom of the bottle of Jagermeister, night 3 was upon us.

Tracksuited and more importantly muffed the crew set off to introduce snowbombing to the art of pegging. First stop the Hotel Strauss bar where a mixture of old/new/pink and gold numbers could be found. Those running with the theme felt an immediate sense of comradery as they grouped together in the back of the bar. Perfect place for the team to start.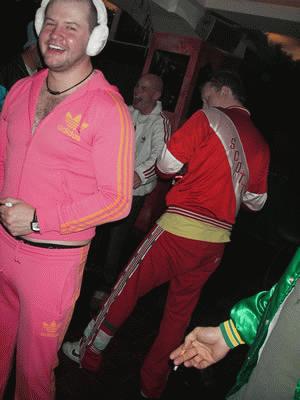 So what is pegging? Simple grab a clothes peg (wooden always as you have to keep natural) and find a punter whom you can peg in a place that is seen to the outside world but not to them then laugh histerically, involve them in a dance and your photos and generally make them look less cool than they think they are!! More importantly involve their friends and spread the peg. So after introducing the art to a beginner the first peg was worn inside left leg!! Initiation successful the crew moved& this time to check out Europa House to see Rumble Strips&.Top!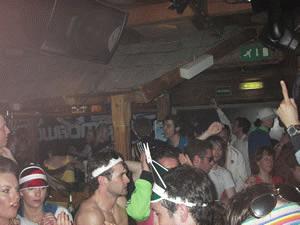 Next stop was up to the Schussel to meet more of the track suit crew and more importantly muff those DJs. Pumping tunes from Frank Tope and podium wannabees kept the crowd moving and shaking. Busting more moves than Napolean Dynamite. The Rumble Strips even turned up to blow some horns and generally have fun!! Banging back Flying Heists the crew were well on the way to meet, greet, peg and muff. 3 DJs later& see pictures - including Tao himself (sorry but you only stayed on for the photo), and many happy punters muffing it up &see photos the team decided to leave the scene and head home. Flying!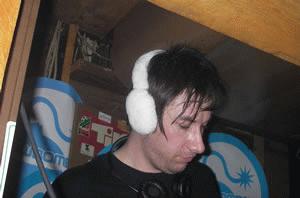 Like a scene from Sean of the Dead, there were still trackie casualties zombying around at 9am the next morning. One Romeo and Juliet were tonguing on the bench outside the Schussel, Grolsch still in hand. He had obviously included a cheap pair of beer goggles in his fancy dress.


If you got pegged during snowbombing with a specific WSG Peg then post it with your name and address and well send you a free guide!!