A week after the end of summer, Mother Nature is switching gears to bring winter to the mountains in a major way. Whistler Blackcomb received its second dusting of snow in a week this weekend, with up to 30cm of snow falling in the alpine on Saturday night; the snowline making it all the way to the valley. Another 18cm of snow is expected in the next 24 hours with more forecast throughout the week.

"Waking up in the morning, peering out at snow on the mountains in September gets everyone really fired up for the coming season," says Michelle Leroux, Public Relations & Communications Manger. "Now is when everyone starts to crave skiing and riding. Last year was so epic; memories of waist-deep power are definitely feeding the excitement for this coming season."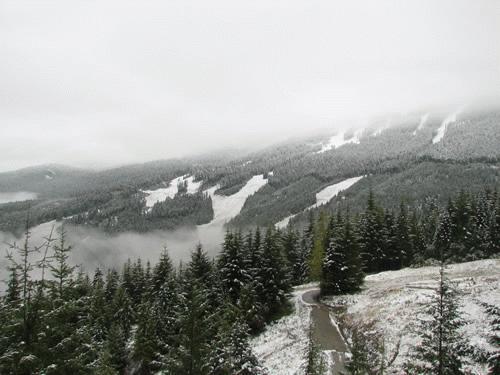 Weather experts say winter 2007/2008 will likely be a La Niña year, which is good news for Whistler Blackcomb. Traditionally, La Niña calls for wetter and colder than normal weather in the Pacific Northwest during the fall and early winter.

On average Whistler Blackcomb receives 33.5 feet of snow a year. Last year Whistler Blackcomb received over 46 feet of snow. As always, to help Mother Nature's snow mission, Whistler Blackcomb is currently moving all snow guns into place, ready to be fired up early next week.