Climax of the womens TTR series
Wed 26 March 08
This is it, 6*TTR event and a winner of the ladies TTR series 2008 will be crowned at Mammoth by the 30th March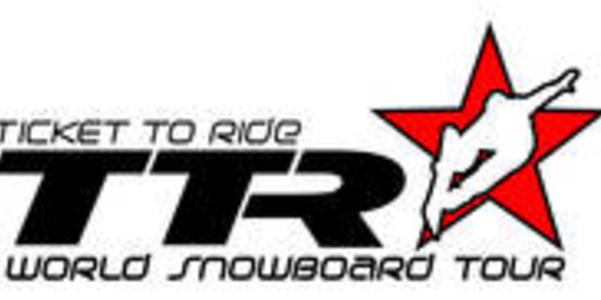 With the Burton US Open spectacle ending last weekend, it is now time for the women to shine at the decisive 6-Star Roxy Chicken Jam. The best and most progressive female snowboarders in the world are gathering at Mammoth Mountain, California, USA on March 28-30th 2008 for the final competition of the Womens TTR World Tour. In a Slopestyle and Superpipe grand finale, the Roxy Chicken Jam offers a 25% point bonus, giving a staggering 1250 points to each winner, ultimately crowning the womens TTR Tour Champion and dispersing $110 000 USD to the Womens TTR Top 5.
The championship battle will feature four exceptional snowboarders all going for number one in the Halfpipe, in an extremely close race with end results impossible to foresee. 06/07 Tour Champion Torah Bright (AUS) will attempt to hold her Tour Lead and claim her second successive TTR Tour Title, as she fends off her relentless adversaries, TTR World No. 2 Jamie Anderson (USA), TTR World No. 3 Kelly Clark (USA) and TTR World No. 4 Jenny Jones (GBR).
All four riders have been shuffling in the TTR Top 5 since the last Roxy Chicken Jam in Kaprun, Austria, each proving their worth, claiming numerous Title wins and never backing down. But their season long efforts all boil down to the final womens competition, as there are currently only 30 TTR ranking points between TTR No. 1 and No. 4, making this final bout incredibly tight.
In addition, with the TTR Top 5 Women earning portions of the TTR $110 000 USD prize purse, a handful of other strong riders will be clashing, looking for a highly coveted place within the TTR Top 5. Kjersti Oestgaard Buaas (NOR) will try and hold her TTR No. 5 position in the Halfpipe, as Sina Candrian (SUI), Ellery Hollingsworth (USA) and Cheryl Maas (NED) put forth their best to knock Kjersti from the Top 5. Alongside the invited riders, the event also holds thirty open spots in both Slopestyle and Halfpipe for riders looking to qualify their way to the top and challenge the champs. Of course things could change dramatically following the Halfpipe event, setting things up for an edge-of-your seat Slopestyle finale.
The 6-Star Roxy Chicken Jam offers up a $40 000 USD total prize purse for the Slopestyle and Superpipe competitions. To keep things fun, the all-womens event features a unique mascot contest, where riders must arrive fully decked out in a mascot costume and compete against the chicken in a Mascot Superpipe Contest. The winner takes home $4000 USD with another $1000 USD going to the best mascot costume of the day.
Stay on top of the action by tuning to www.ttrworldtour.com for fresh updates from Mammoth, USA on the Swatch TTR 6-Star Roxy Chicken Jam. Brush up on your 07/08 Tour knowledge by reading the news studying the rankings, commenting on the blogs, and watching the exclusive videos and rider interviews. Get ready as the Womens tour comes to a close and the crowning of the womens 07/08 Swatch TTR Tour Champion becomes a reality.
Invited Riders List for 6-Star Roxy Chicken Jam:
Slopestyle:
Jamie Anderson USA
Hanna Beaman USA
Torah Bright AUS
Kjersti Buaas NOR
Sina Candrian SUI
Erin Comstock USA
Tara Dakides USA
Tania Detomas ITA
Kimmy Fasani USA
Lisa Filzmoser AUT
Claudia Fliri AUT
Laura Hadar USA
Ursina Haller SUI
Elena Hight USA
Jenny Jones GBR
Isabell Lalive USA
Cheryl Maas NED
Anne-Flore Marxer FRA
Vicci Miller GBR
Silvia Mittermueller GER
Spencer OBrien CAN
Heidi Paumola FIN
Leanne Pelosi CAN
Meri Peltonen FIN
Chanelle Sladics USA
Amber Stackhouse USA
Alexis Waite USA
Lisa Wiik NOR
Halfpipe:
Molly Aguirre USA
Elizabeth Beerman USA
Gretchen Bleiler USA
Juliane Bray NZE
Torah Bright AUS
Kjersti Oestgaard Buaas NOR
Sina Candrian USA
Kelly Clark USA
Sarah Conrad CAN
Tania Detomas ITA
Yuki Furihata JPN
Ursina Haller SUI
Elena Hight USA
Ellery Hollingsworth USA
Jordan Karlinski USA
Paulina Ligocka POL
Cheryl Maas NED
Mercedes Nicoll CAN
Katie Ormerod GBR
Heidi Paumola FIN
Meri Peltonen FIN
Manuela Pesko SUI
Hannah Teter USA
Lisa Wiik NOR

Next Story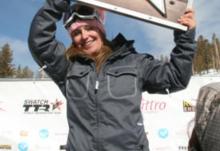 Tue 01 April 08, Mammoth Mountain, USA
The 6-Star Roxy Chicken Jam was won by US rider Jamie Anderson, meaning she also won the ladies TTR tour title with Torah Bright and Kelly Clark coming 2nd and 3rd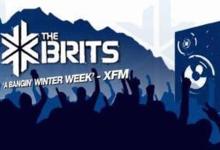 Tue 01 April 08, Laax, Switzerland
2008 British Snowboard and Freeski Championships got underway today with one of the fastest and most exciting snowboardcross events in recent memory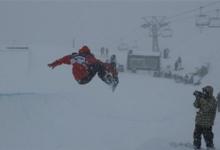 Thu 03 April 08, Laax, Switzerland
It was a snowy start for day three at the BRITS, Wednesday 3rd April for the highly anticipated SNO!zone British Halfpipe Championships but the weather didnt dampen riders spirits with a selection of World Class Halfpipe runs being thrown down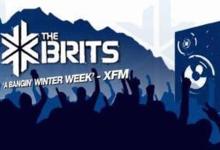 Tue 08 April 08, Laax, Switzerland
After a great week of competition, which saw a total of 258 skiers and snowboarders compete across four disciplines, the final day of The BRITS 2008 took place on Friday in Laax, Switzerland with the Animal British Snowboard Slopestyle Championships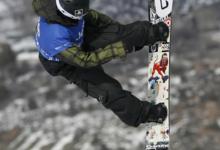 Mon 14 April 08, Saas Fee, Switzerland
In the last TTR event of the season, Shaun White will be attending this years Snickers Classic & Popcorn Wallride in Saas-Fee.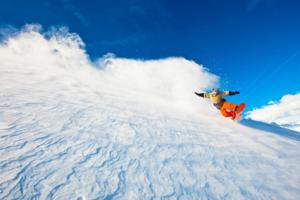 "Award winning parks & pipes, great freeriding, but try and avoid weekends. "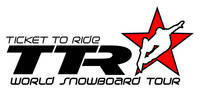 28-30 March 08
Last 6*TTR ladies tour event of the season, and being held at Mammoth, California
Mens Big-Air Leaderboard
1. Parrot, Maxence (680.23)
2. Tonteri, Roope (655.50)
3. Truchon, Antoine (602.84)
4. Thorgren, Sven (602.06)
5. Sandbech, Stale (563.53)
Mens Halfpipe Leaderboard
1. Gold, Taylor (882.80)
2. Bretz, Greg (858.51)
3. Hiraoka, Taku (847.16)
4. Hirano, Ayumu (833.53)
5. Vito, Louie (713.54)
Mens Slopestyle Leaderboard
1. McMorris, Mark (968.03)
2. Sandbech, Stale (916.33)
3. Parrot, Maxence (905.33)
4. Thorgren, Sven (802.90)
5. Kotsenburg, Sage (785.45)
Womens Halfpipe Leaderboard
1. Clark, Kelly (1000.00)
2. Kim, Chloe (867.90)
3. Bleiler, Gretchen (851.23)
4. Farrington, Kaitlyn (796.03)
5. Gold, Arielle (773.27)
Womens Slopestyle Leaderboard
1. Anderson, Jamie (966.67)
2. Rukajärvi, Enni (883.43)
3. Pancochova, Sarka (845.16)
4. Norendal, Silje (831.27)
5. Derungs, Isabel (816.28)
Advertisement