James Foster and Zoe Gillings win BRITS boarder-x
Tue 01 April 08
2008 British Snowboard and Freeski Championships got underway today with one of the fastest and most exciting snowboardcross events in recent memory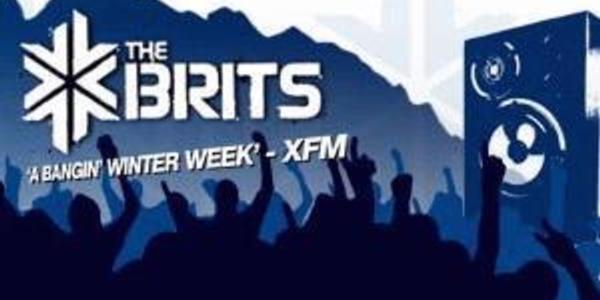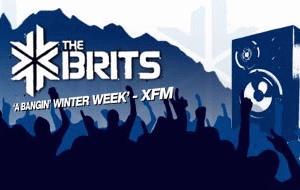 The 2008 British Snowboard and Freeski Championships got underway today with one of the fastest and most exciting snowboardcross events in recent memory. In keeping with BRITS tradition, sunshine welcomed competitors to the start gates to compete in the Tresspass British Snowboardcross Championships which witnessed over 90 snowboarders going head to head down the challenging course until only the fastest remained to battle it out in the adrenalin fuelled finals. Snowsports GB Team members, James Foster and Zoe Gillings dominated the day's competition, both claiming the top spots as well as the two fastest race times of the competition.
"It's great to be back at the BRITS after unfortunately missing last year's", said Zoe Gillings. "So I am so excited at winning a gold medal at this year's championships and it is a fun way to end a great season."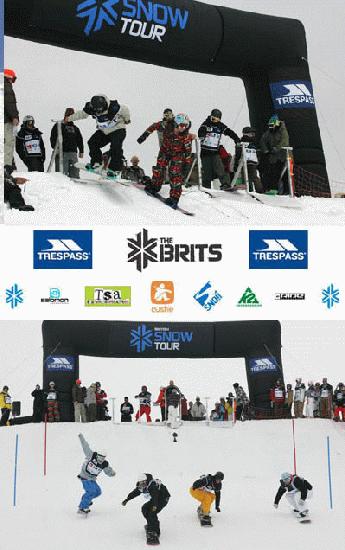 In the women's final, it was fast out of the start gates for the four Snowsports GB team members making for a tight and highly competitive race and a hard one to call. However, it was clear very early on that Zoe had the gold in her sights as she took a fast lead, which she held for the entire race following an amazingly solid run. Despite Zoe's long lead, the other finalists, Ivy Taylor, Lesley McKenna and Kate Foster also all had solid fast runs, ready to steal the lead at any possible opportunity. Despite their persistence, Zoe's textbook riding kept her in front and deservedly won her the gold, with Ivy coming in a close second, Lesley third and Kate in fourth.
The men's final was just as competitive with all eager to be first out of the gates to get an advantageous lead. James Foster, who had won all of his earlier heats and got the fastest time of the days competition, got away from the others first with a great start and a lead which he held onto for the entire race securing him the top spot and the title. The rest of the riders all had solid faultless runs and continued to try and close the gap on James but his impressive run, in which he also had time to pull a cheeky shifty on the last jump of the course, meant no one got the chance to steal his lead. Second over the finish line was Michael Arrowsmith, followed by George Springfield and in fourth place Ben Knox.

Trespass British Snowboardcross Championships Results:
1st – James Foster, East Sussex 1st – Zoe Gillings, Isle of Man
2nd – Michael Arrowsmith, Dorset 2nd – Ivy Taylor, Cheshire
3rd – George Springfield, Devon 3rd – Lesley McKenna, Aviemore
4th – Ben Knox, London 4th – Kate Foster, East Sussex
Watch Highlights
Next Story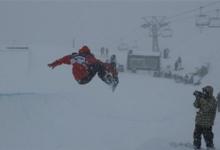 Thu 03 April 08, Laax, Switzerland
It was a snowy start for day three at the BRITS, Wednesday 3rd April for the highly anticipated SNO!zone British Halfpipe Championships but the weather didnt dampen riders spirits with a selection of World Class Halfpipe runs being thrown down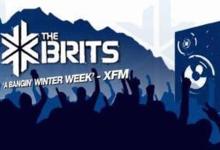 Tue 08 April 08, Laax, Switzerland
After a great week of competition, which saw a total of 258 skiers and snowboarders compete across four disciplines, the final day of The BRITS 2008 took place on Friday in Laax, Switzerland with the Animal British Snowboard Slopestyle Championships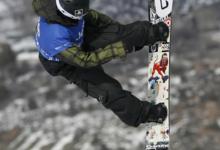 Mon 14 April 08, Saas Fee, Switzerland
In the last TTR event of the season, Shaun White will be attending this years Snickers Classic & Popcorn Wallride in Saas-Fee.
Wed 16 April 08, Aspen Snowmass, USA
The new lift will be a high speed quad and will be realigned to provide easy access to the entire Big Burn and Sheer Bliss areas. This region of Snowmass encompasses nearly 700 acres of spectacular terrain that is the most popular of all aspects of Snowmass Mountain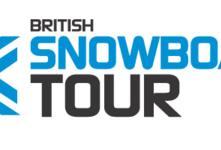 Thu 17 April 08
The 2008 British Snowboard and Freeski Tour returns this summer, announcing six new dates, introducing a brand new venue and continuing to represent and showcase the highest level of Snowboard and Freeski competition in the UK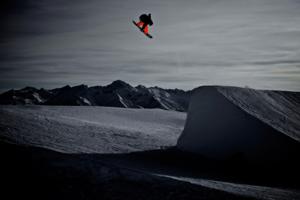 "Excellent snowsure resort with a good long season. The slopes are great for freestylers and freeriders alike, as well as suiting beginners. The resort can be slack at opening lifts and the off-piste gets tracked out within hours of a dump."
29 Mar-5 Apr 08
Showcasing the top UK talent. Big Air, Slopestyle, Skier/Snowboardcross & Halfpipe hosted in Laax, Switzerland
Advertisement