GB Juniors Slope into the Summer in Style
Thu 24 April 08
despite the flat light and challenging slopestyle course the Junior Team, which included: Aimee Fuller, Lewis Courtier-Jones, Henry Shackelton, Ollie Jackson, Sam Turnbull, and Dean Horsefield, stepped it up and achieved some great results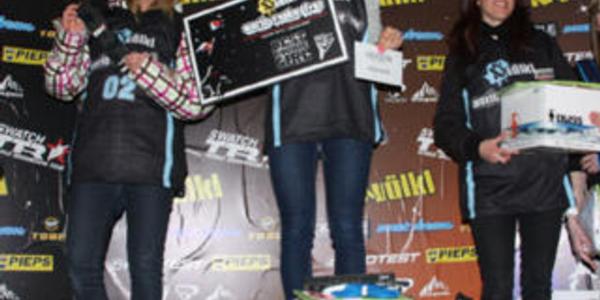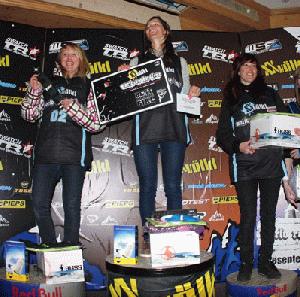 The British Junior Snowboard Squad, who impressively collected over 24 medals at the recent BRITS 08, continued to be on top form over the weekend when they competed in the final TTR 3-Star event of the season, The World Rookie Fest Slopestyle Finals, Ischgl, Austria, 18th – 20th April.
Snowboarders from across 12 countries competed in the event and despite the flat light and challenging slopestyle course the Junior Team, which included: Aimee Fuller, Lewis Courtier-Jones, Henry Shackelton, Ollie Jackson, Sam Turnbull, and Dean Horsefield, stepped it up and achieved some great results!
Aimee Fuller, who recently picked up three gold's in her age category at the BRITS ended her first competitive season on the British Junior Squad in style, taking second place in the Rookie Female competition with a backside 360 and 50-50 to frontside boardslide on the big rail. Lewis Cortier-Jones who recently became the 2008 Kids French Slopestyle and Halfpipe Champion was also on top form, landing frontside 360's over the big kickers and along with team mate Ollie Jackson narrowly missed out on qualifying through to the finals. The level of riding was extremely high and the British Junior Team continued to set the standard for UK riders competing at a worldwide level and look set to storm the snowboarding scene in the approaching seasons.
For regular team news updates subscribe for FREE to the "Across the Board" newsletter at www.snowsportgb.com

Next Story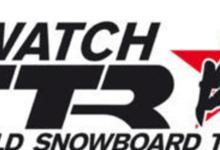 Wed 07 May 08
The Swatch TTR Event applications are over and we are looking forward a new season of amazing snowboarding performances with an incredible prize money of over $2.5million USD up for grabs at events worldwide over a 10-months period.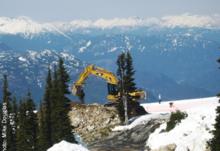 Wed 07 May 08, Whistler/Blackcomb, Canada
After a snowy six month hiatus, construction on Whistler Blackcomb's Peak 2 Peak Gondola has commenced, with completion of the record breaking lift slated for this December, just before the busy winter season swings into high gear
Tue 03 June 08, Beijing Qiaobo Ice & Sno World, China
Indoor facilities are becoming more accessible in non-winter friendly environments around the world. The park, located just outside the city center, will boast a kicker line, wallride as well as rail and box combinations.
Thu 05 June 08, Cardrona, New Zealand
New Quad-chairlift, some monster kickers in the park and more snowmaking are the highlights for the new season
Thu 05 June 08, Coronet Peak , New Zealand
The main base gets a total rebuild and some major snowmaking improvements are the biggies in NZ$20m of investment this season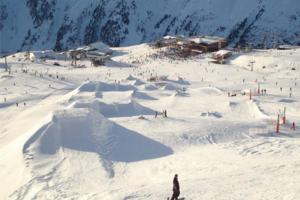 "Ischgl has plenty of good wide intermediate slopes, and hidden off-piste stashes. A super fast lift system, a season that lasts until May, great terrain park, and the most full on apres in the Alps, completes the package."
Advertisement