Get a free ticket to the London Freeze
Mon 13 October 08
All you have to do to claim your free ticket is get kitted up in your Ski or Snowboard gear, head to Trafalgar Square on Sunday the 19th October 2008 at 12:00pm and your guaranteed to win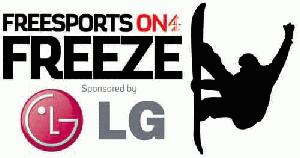 snow sports enthusiasts have the chance to win a free day ticket of your choice by simply gearing up in your Ski/ Snowboard equipment and heading to Trafalgar Square on Sunday the 19th October 2008 at 12:00pm.
Yes it is that simple! We will be giving away a FREE ticket of your choice just for getting dressed in your Snow Gear! All you have to do to claim your free ticket is get kitted up in your Ski or Snowboard gear, head to Trafalgar Square and your guaranteed to win! On top of free tickets there will be extra goodies from the likes of LG, Relentless and Armada given away for extra effort and creativity.
When?
Sunday 19th October 2008
12:00pm
The event organisers will be there with Tickets in hand to give away, so be sure to be there on time! Let's try and get the largest gathering of Snow enthusiasts ever!
Where?
Trafalgar Square, London.
Look out for the Freeze team and event posters to claim your prize!
When we say gear up we mean the whole kit, we want to see Ski's, Snowboards, Goggles, Jackets and we don't just mean one of each. If you were about to hit a slope in the Alps, well that is what you need to wear! Let's try and get all the Snow athletes in London to hit up this opportunity if not for Free tickets for the fun of it! I have already picked out my Kit so where's yours?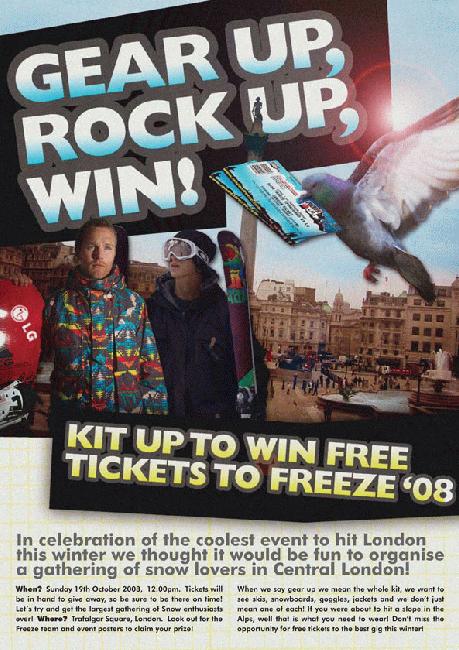 Next Story
Tue 14 October 08, Arapahoe Basin, USA
Blimey this is early but the Exhibition chairlift will open to the public at 9am Wednesday. Riders can look forward to an 18-inch base on the intermediate High Noon run and some features in the High Divide Terrain Park
Fri 17 October 08
As reported earlier this week, Sunday's free ticket giveaway to the London Freeze event which starts next week has now been moved from Trafalgar Square to the Tate Modern. You've still got to turn up with all your snow clobber on to qualify for a free ticket though
Tue 28 October 08
A power house of boarding and music was had in London over the weekend. Catch photos & video highlights from the event
Thu 06 November 08, Panorama , Canada
For the Showoff Terrain Park Designer, Eric Lange, Christmas came early last week, as he eagerly watched over 200 feet of brand new boxes roll into Panorama Mountain Village
Thu 06 November 08, Prali , Italy
The small and currently pretty unheard of resort Prali in Italy have been busy with the JCB's forming the new terrain park and they've also put in an order for rails. Not only that but they've only gone and created 2 new pistes as well.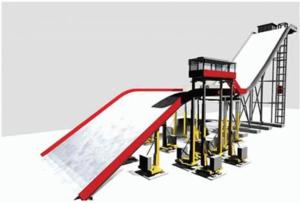 25 October 08
First event ever of its kind to be held in London. Live Bands, exhibitions and a gert big purpose built Big-Air ramp at Battersea Power Station
Advertisement