Sundays free London Freeze ticket giveaway moved!
Fri 17 October 08
As reported earlier this week, Sunday's free ticket giveaway to the London Freeze event which starts next week has now been moved from Trafalgar Square to the Tate Modern. You've still got to turn up with all your snow clobber on to qualify for a free ticket though
Sundays London Freeze ticket give away that was meant to happen at Trafalgar Sq has been moved.
The meeting place will be on the south side of the Thames at the back of the Tate Modern, by the Millennium (Wobbly) Bridge at 12pm this Sunday 19th October!
The best tube stations to reach the site are either via the District and Circle Lines from Mansion House or Blackfriars to the north or via London Bridge (Northern Line City Branch and Jubilee Lines) from the south. Note that St Paul's Station to the north is shut this weekend. Each station is around 10 minutes walk away from the Bridge.

All you need to do is turn up in your ski gear and you will receive a ticket to a day of your choice
The organisers would like you to email them if you are thinking of doing it so they can get an idea of numbers! prettylilditty@gmail.com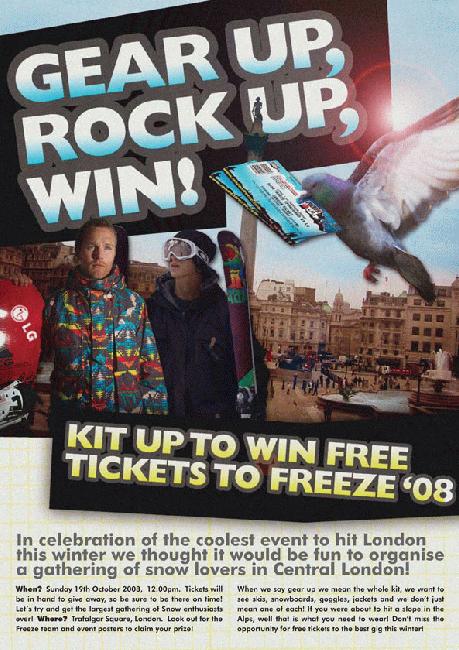 Next Story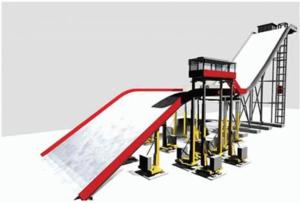 25 October 08
First event ever of its kind to be held in London. Live Bands, exhibitions and a gert big purpose built Big-Air ramp at Battersea Power Station
Advertisement