Prali is a small Italian resort not too far from the Swiss border. Known locally for some good freeriding, the resort is spending a lot of money this season and significantly on a new terrain park.
They've earth formed much of the park over the summer which as you can see will feature a monster kicker and a hip.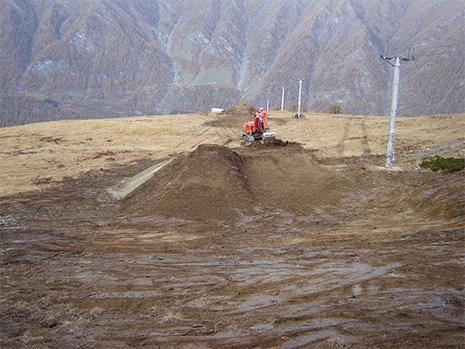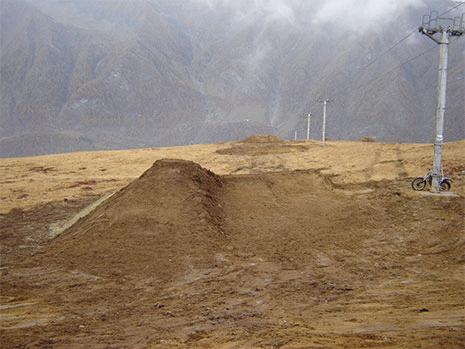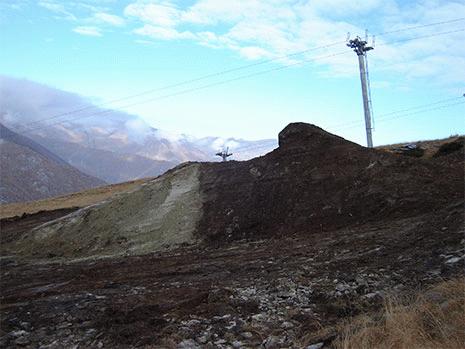 An order for a 6m Rainbow, a 4m Flat, a 6m PimpPatrol and a Shakira-a jurior rail, should arrive in four or five weeks.
two new pistes are also being created, both red and steep, one through the tree line and the other from the top.