We released quite a few changes to the website and then sat back and waited for it to go boom. It didn't so now we are officially letting you know whats changed.
New stuff
Things you might have missed
We've made the width of the site just a little bit wider, which allows us to give a lot more space between the columns on the pages.
Finding your way around the 1000'odd resorts we cover can be pretty tricky, so we've created a search screen that allows you to search for specific resorts that match your criteria, including whether its exceptional for freestyle, and within a certain distance from an airport.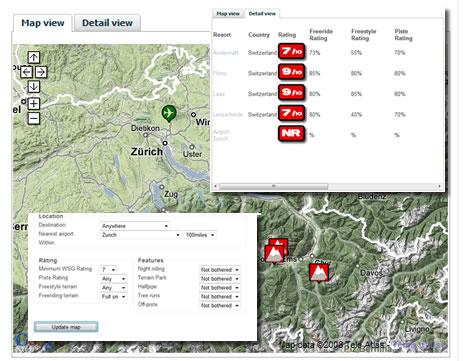 Just go to the main resorts world page to get started.
Select the criteria you are searching for and then click the Update Map button to see the results. Click on the mountain icon on the map to see details of the resort and a link to its review. If you have any browser apart from the dreaded Internet Explorer, then you'll get a second tab which allows you to see a list of the resorts and sort them by clicking on the appropriate column heading
Register and login to the site and start mapping all the places you've been to and where you want to.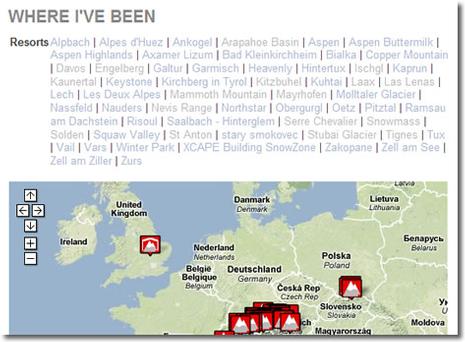 Full instructions can be found in the new how to section.
It's incredibly easy now to get driving instructions from airports and resorts. Just go to the travel tab on any resort review page.
Full instructions can be found in the new how to section.
You can now get information and locations of all the resorts within linked areas. On the left hand side of country pages you'll see a list of any linked areas. You'll also find links on the resort pages that are within a linked area.
On many of the resort pages you find new images libraries covering many aspects of each resort. Click on an image to expand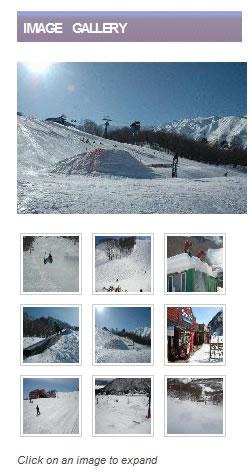 On an increasing number of resort pages you'll find up to the minute webcams.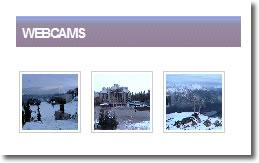 Again just near the webcams are the event/news and snow conditions direct from participating resorts.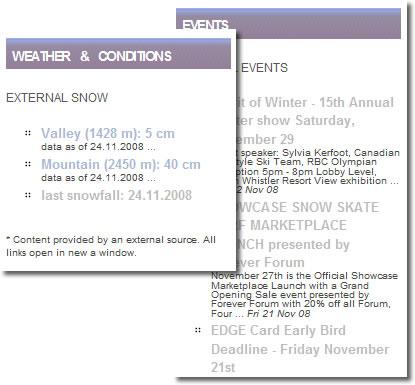 As you navigate around the site, your previous ten pages are shown with links on the left hand side of each page.

We've added most of the main airports that service resorts onto our maps.
Through a new partership you can now search automatically across multiple hotel booking websites on something silly like 900,000 hotel offers. So you get the best deal possible and we get a couple of pennies for our trouble.
You can find it directly on the main menu under Travel/Hotel Booking or there is a search box on each of the resort review pages.