TTR heads to China
Mon 05 January 09
The Mellow Park crew is famous for delivering perfect Slopestyle courses, which will ensure some awesome performances from the top snowboarders in attendance at this event. With 500 ranking points and $25 000 USD available, this competition is sure to be one that puts China on the map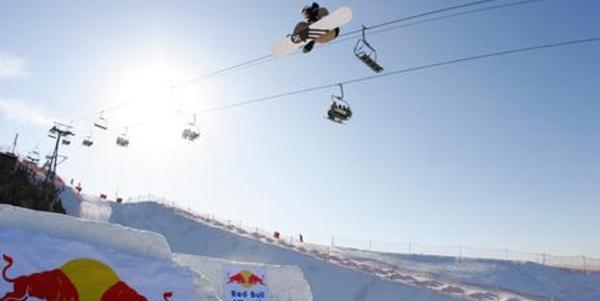 The 4Star 7th Red Bull Nanshan Open in Beijing China will once again bring Swatch TTR snowboarding action to the Chinese masses on January 7th – 14th 2009. The Mellow Park crew is famous for delivering perfect Slopestyle courses, which will ensure some awesome performances from the top snowboarders in attendance at this event. With 500 ranking points and $25 000 USD available, this competition is sure to be one that puts China on the map.

Last year, we saw some of the best international snowboarders make the trip East and this year will be no different. Last season's Nanshan third place finisher, Atsushi Ishikawa (JPN) will be back in town, looking for another podium finish to put him into the Swatch TTR Top 60. Well known Norwegian shredder, Fredrik Austbo will also be in attendance and a top 10 finish could jump him up over 100 positions, back into the Swatch TTR Top 90.


The other rider to watch out for is Swiss hotshot Markus Keller who will be looking for a
top 10 finish to land himself in the TTR Top 60, keeping his Swatch TTR Title hopes alive. Peter Koenig (AUT) is one rider who will need to dig deep and score a top 3 result in order to jump over 70 places into the TTR Top 70.

As always, the Chinese snowboarders will be a force to look out for when riding on their home soil. China's most well known rider, Wang Lei, is the hometown hero who could potentially knock off some of the well established TTR names. He will be joined by his fellow Chinese countrymen Wang Zhixun, Lijie and Zhangwei. All Snowboarders who shine in the rapidly developing Chinese scene

Next Story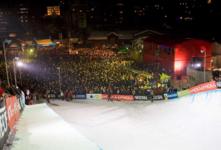 Mon 05 January 09, Davos, Switzerland
With the New Year now ushered in, the anticipation is building in the Swiss mountain town of Davos for the TTR 6-Star O'Neill Evolution and you can watch it all LIVE on this website!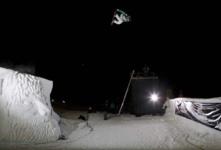 Sat 10 January 09, Davos, Switzerland
The Swatch TTR Top 10 saw a wide range of changes as uprising rookies and established riders fought for their chance to rise to the top and claim valuable TTR rankings points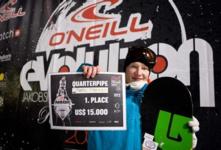 Sun 11 January 09, Davos, Switzerland
Peetu Piiroinen, the 20 year old Finn from Helsinki, beat his countryman Risto Mattila in a closely contested final, with the two riders matching each other trick for trick, and Peetu just taking the win with a huge bs540 on the final run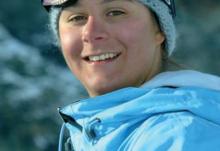 Sun 11 January 09, Bad Gastein , Austria
Zoe Gillings, Britain's best hope for gold on the snow at the 2010 Winter Olympics in Vancouver, recorded her first World Cup podium finish of the season in this afternoon's snowboard cross event
Sat 10 January 09, Laax, Switzerland
Burton European Open Snowboarding Championships continued today under sunny skies in Laax, Switzerland with the junior halfpipe competition, where riders 14-years-old or younger competed in the perfectly shaped BEO halfpipe on Crap Sogn Gion
"Host of the Nanshan Open "
7-14 January 09
The Mellow Park crew is famous for delivering perfect Slopestyle courses, which will ensure some awesome performances from the top snowboarders in attendance at this event. With 500 ranking points and $25 000 USD available, this competition is sure to be one that puts China on the map
Mens Big-Air Leaderboard
1. Parrot, Maxence (766.67)
2. Hansen, Kim Rune (705.01)
3. Tonteri, Roope (655.50)
4. Kotsenburg, Sage (640.91)
5. Truchon, Antoine (602.84)
Mens Halfpipe Leaderboard
1. Gold, Taylor (882.80)
2. Bretz, Greg (858.51)
3. Hiraoka, Taku (847.16)
4. Hirano, Ayumu (833.53)
5. Vito, Louie (713.54)
Mens Slopestyle Leaderboard
1. McMorris, Mark (968.03)
2. Sandbech, Stale (916.33)
3. Parrot, Maxence (905.33)
4. Thorgren, Sven (802.90)
5. Kotsenburg, Sage (785.45)
Womens Halfpipe Leaderboard
1. Clark, Kelly (1000.00)
2. Kim, Chloe (867.90)
3. Bleiler, Gretchen (851.23)
4. Farrington, Kaitlyn (796.03)
5. Gold, Arielle (773.27)
Womens Slopestyle Leaderboard
1. Anderson, Jamie (966.67)
2. Rukajärvi, Enni (883.43)
3. Norendal, Silje (826.98)
4. Derungs, Isabel (816.28)
5. Pancochova, Sarka (805.10)
Advertisement