Jacobellis & Holland get boarderX gold at X-Games
Sun 25 January 09
In a total repeat of last years results, A 4th consecutive gold for Nate Holland and a 2nd Lindsey Jacobellis. UK's Zoe Gillings gets 11th.
Womens boarder-x
The morning snow gave way to some light rain showers Saturday afternoon making for a slow and slushy Snowboarder X track. But the conditions didn't seem to affect Lindsey Jacobellis, who won her second-consecutive gold medal in the event.
"This one feels great," Jacobellis said of her victory.
Jacobellis surged ahead early and pulled away from the competition with a final time of 110.619. Helene Olafsen grabbed the silver with a time of 113.266 and Sandra Frei's 113.505 awarded her the bronze.
"Fifth place is the best I have ever gotten at Winter X Games," an exuberant Olafsen said. "I am so happy to medal and get silver."
Final Results from Aspen/Snowmass on Saturday
Name Bib # Hometown Time
Final:
1. Lindsey Jacobellis 634 Stratton, Vt. 110.619
2. Helene Olafsen 638 Oppegard, Norway 113.266
3. Sandra Frei 645 Flims-Dorf, Switzerland 113.505
4. Maelle Ricker 639 Whistler, B.C., Canada 113.776
5. Olivia Nobs 641 La Chaux-De-Fonds, Switzerland 113.999
6. Joanie Anderson 630 South Lake Tahoe, Calif. 115.739
Consolation:
7. Mellie Francon 632 La Chaux-De-Fonds, Switzerland 112.693
8. Simona Meiler 637 Flims, Switzerland 114.375
9. Erin Simmons 640 Steamboat Springs, Colo. 120.052
10. Faye Gulini 381 Vail, Colo. 127.372
11. Zoe Gillings 633 Isle of Man, Great Britain 130.00
12. Tara Dakides 631 Mammoth Lakes, Calif. 130.000
Watch highlights
Mens boarder-x
One hundred seconds. That's how long it took for Nate Holland to make history, grabbing a record fourth-consecutive gold medal in Men's Snowboarder X.
"I wanted to go make the moves that I know how to do," Holland said of his victory run. "Coming in, you know you can win. Those guys give me a run for my money."
In the final run, Holland stayed back in the pack waiting to make his move. As the riders made their way to the bottom of the hill, Holland made his move and overtook silver medalist Graham Watanabe.
"We got tied up a lot, but Nate deserves it," Wantanabe, who finished with a time of 101.153, said. "I am just happy to be up there with him"
Stian Sivertzen, who closed out the race with a front flip, finished with a 105.193 to capture the bronze
Final Results from Aspen/Snowmass on Saturday, January 24, 2009
Name Bib # Hometown Time
Final:
1. Nate Holland 608 Truckee, Calif. 100.523
2. Graham Watanabe 620 Hailey, Idaho 101.153
3. Stian Sivertzen 615 Kongsberg, Norway 105.193
4. David Speiser 617 Oberstdorf, Germany 107.561
5. Nick Baumgartner 600 Iron River, Mich. 108.270
6. Jonathan Cheever 623 Saugus, Mass. 114.935
Consolation:
7. Seth Wescott 621 Sugarloaf, Maine 100.607
8. Rob Fagan 604 Cranbrook, B.C., Canada 101.392
9. Jason Smith 616 Basalt, Colo. 102.317
10. Jayson Hale 642 Sierraville, Calif. 103.242
11. Michal Novotny 610 Prague, Czech Republic 103.391
12. Pat Holland 609 Sandpoint, Idaho 105.963
Watch highlights
Next Story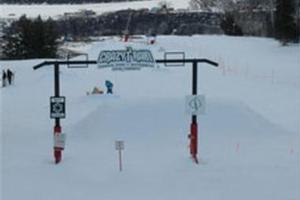 "Smallest of the Aspen resorts. Great terrain parks & pipes but nothing but beginner/intermediate terrain"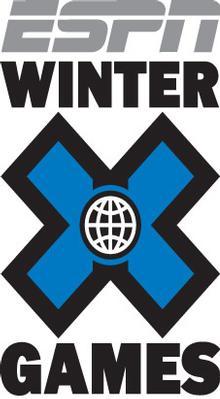 22-25 January 09
The ultimate winter adrenaline junkie contest in back in Aspen featuring Snowboarding, Skiing and Snowmobiles. Will it be yet another Shaun Whitewash?
Advertisement