Pospisi gets the Snowscrapers title
Fri 06 February 09
Under the bright lights of the New York City skyline in front of a supportive crowd battling a frigid cold, U.S. rider Shayne Pospisil pushed through a hard-hitting field of world-class snowboarders to claim the inaugural Swatch TTR 5Star Red Bull Snowscrapers title

Under the bright lights of the New York City skyline in front of a supportive crowd battling a frigid cold, U.S. rider Shayne Pospisil pushed through a hard-hitting field of world-class snowboarders to claim the inaugural Swatch TTR 5Star Red Bull Snowscrapers title. Pospisil's stellar riding on the specially constructed hip feature earned him $50 000 of the $ 100 000 USD prize purse alongside 850 TTR Ranking points that pushed him into the TTR Top 20.

In second place came Norwegian powerhouse Torstein Horgmo, whose podium finish and sixth TTR result this season earned him enough points to break the Swatch TTR Top 5. "New York! Pretty stoked I just got second in the event, Red Bull Snowscrapers. Currently sitting Top 5 on the TTR and it's been a hell of a night!" exclaimed Horgmo.
Torstein, however, came under heavy fire midway through the competition after surviving the 16-rider jam session and having to go head-to-head first with Shaun White in the quarter finals, then with Travis Rice in the semi-finals, both who were big favorites entering the competition.

The eight rider, two-run knock-out match ups began with a close race as both White and Horgmo went trick-for-trick with Torstein edging out Shaun with a super clean backside 9. Horgmo maintained his momentum against Travis Rice as Shayne Pospisil took down both Scotty Lago (USA) and best trick winner Terje Haakonsen (NOR) with consistency, facing Horgmo in an epic three-run finale.

Although both Horgmo and Pospisil had three runs to lay it down, their first hits ultimatey decided the victor. Horgmo mixed things up with a sick frontside 9 tail grab, but Pospisil refused to be outdone stomping a backside 9 with big style, and after a couple more runs, walked away with the 5Star Red Bull Snowscrapers title.

Further down in the Swatch TTR rankings, Shaun White's sixth place finish in New York earned him a spot in the TTR Top 10 with Mikkel Bang (NOR) reaching the TTR Top 20 and Jack Mitrani (USA) sitting not too far behind at World No. 23. Scotty Lago (USA), who placed third in the Red Bull Skyscrapers also moved into the TTR Top 40

Next Story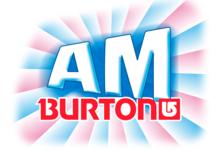 Fri 06 February 09, Adelboden, Switzerland
Last Saturday 31 January, the Gran Masta Park (GMP) in Adelboden-Lenk was the host of another sick Swatch TTR2 Star Event of the Burton AM Tour
Fri 06 February 09, Abzakovo, Russia
A huge crowd of spectators braved the cold conditions to watch Teo Konttinen (FIN) claim top honours as Chris Sörman (SWE) took second, followed by Russia's own, Viktor Teymurov in third
Fri 06 February 09, St Anton, Austria
From St Anton the comp moves on to the slopes above Innsbruck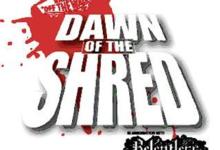 Fri 06 February 09, XSCAPE Milton Keynes, United Kingdom
The Vans Dawn of the Shred returns for the 3rd year. Bringing the North/South divide closer with an indoor stop at Xscape Milton Keynes on 30th May and Cairngorm Mountain, Scotland on the 18th April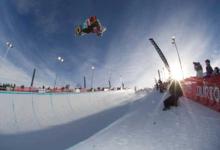 Sun 08 February 09, Canada Olympic Park , Canada
The Canada Olympic Park in Calgary, Alberta welcomed a sick field of talented snowboarders today with local Canadian shredders Jed Anderson and Palmer Taylor claiming the men's and women's Halfpipe title at the inaugural Swatch TTR 5Star Burton Canadian Open. WATCH HIGHLIGHTS.

5 February 09
16 of the world's best snowboarders in New York City on the banks of the East River February 5th from 3 – 9 pm EST, as they compete to own a piece of a $100,000 prize purse at the 5Star Swatch TTR event
Mens Big-Air Leaderboard
1. Parrot, Maxence (766.67)
2. Hansen, Kim Rune (705.01)
3. Tonteri, Roope (655.50)
4. Kotsenburg, Sage (640.91)
5. Truchon, Antoine (602.84)
Mens Halfpipe Leaderboard
1. Gold, Taylor (882.80)
2. Bretz, Greg (858.51)
3. Hiraoka, Taku (847.16)
4. Hirano, Ayumu (833.53)
5. Vito, Louie (713.54)
Mens Slopestyle Leaderboard
1. McMorris, Mark (968.03)
2. Sandbech, Stale (916.33)
3. Parrot, Maxence (905.33)
4. Thorgren, Sven (802.90)
5. Kotsenburg, Sage (785.45)
Womens Halfpipe Leaderboard
1. Clark, Kelly (1000.00)
2. Kim, Chloe (867.90)
3. Bleiler, Gretchen (851.23)
4. Farrington, Kaitlyn (796.03)
5. Gold, Arielle (773.27)
Womens Slopestyle Leaderboard
1. Anderson, Jamie (966.67)
2. Rukajärvi, Enni (883.43)
3. Norendal, Silje (826.98)
4. Derungs, Isabel (816.28)
5. Pancochova, Sarka (805.10)
Advertisement