US pair take the Asian x-trail open slopestyle 09
Sat 28 February 09
The 5Star Nissan X-Trail Asian Open in Alts Bandai, Japan, saw riders going head to head today in one of the last remaining Slopestyle contests of the season

The 5Star Nissan X-Trail Asian Open in Alts Bandai, Japan, saw riders going head to head today in one of the last remaining Slopestyle contests of the season. Under blue skies, Chas Guldemond (USA) and Chanelle Sladics (USA) took out the respective titles, each earning 850 Swatch TTR ranking points and $15 000 USD. Guldemond's win helps him maintain his World No.2 position with Charles Reid (CAN) coming second, and moving into World No.6. Jamie Anderson came in second also extending her Tour lead.
Despite Japan's unusual lack of snow, the shaping crew at Alts Bandai had constructed a sick course which brought out the best in every participating rider. It was comprised of a street style down rail, two perfect kickers and a box, to a flat down box. The three run format gave riders a chance to mix it up and ensured the level of riding progressed steadily throughout the day.
Chanelle Sladics rode solidly all day and snatched victory in her final run, stomping a FS Boardslide to Fakie, followed by a massive Cab 5 Mute to FS 5 Indy, to FS Tailslide to Fakie. In doing so she earned her first ever Swatch TTR victory and moved into World No.24. "I made the first place. That feels amazing. I will definitely be working my way up on the TTR and I think that will help", she said.

Second place getter, Jamie Anderson (USA) demonstrated why she is last season's Swatch TTR World Tour Champion and current World No.1. Despite just coming out of a six week recovery period for a broken pelvis she was still ruling the course with smooth 5s and Tailslides. "I am stoked. It was a good day and some fun times. The girls were killing it today", said Anderson. In third place was Silvia Mittermuller (GER), who moved up to World No. 7 with a banger run that included a corked switch BS 5 and monster FS 7 closely followed by Spencer O'Brien (USA) who had just missed the podium today with a 4th place but moves up the ranking into World No. 8. Jordie Karlinski, who had not made the finals on Thursday, is one of the only girls in the Top 10 with 7 results on her account. Her points from the Parkstyle competition pushes her into World No. 2. (USA). Silvia Mittermueller (GER) now sits in World No.7, just in front of Spencer O'Brien (CAN) in World No.8 – both of them able to break into the TTR Top 5 at the end of the season.
British rider and WSG contributor Vicci Miller came 12th in the semi's and so failed to make it into the top 8 who proceeded to the finals.

In the men's competition, Chas Guldemond asserted his Slopestyle prowess. Starting off with a Nosepress 270, to a Cab 9 Melon, followed by a BS 12 to Boardslide 270 out. "It feels great - I am so stoked to be out here in Japan and to be surrounded by all these good people. I will be back here next year for the X-Trail Jam and Asian Open - count on it", said Chas. Following him in second place was Charles Reid, who stomped his trademark Doublecork 1080 in the last run, moving up to World No.6. "I am gonna try to keep it until US Open. I will work hard for the Top 5 spot", he said. The podium was rounded out by Fredrik Evensen (NOR) who advanced 84 places up the Swatch TTR ranking to World No.64. Mason Aguirre, who finished today's finals in 12th, makes the jump in the TTR Top 10 bringing him closer to realizing his ambitious goal, the TTR Top 5.
Despite not riding in this event, Piiroinen (FIN) maintains his Swatch TTR World No.1 spot with Guldemond still following close behind in World No.2. Mason Aguirre (USA) has now moved up into World No.9 and will be looking to maintain this momentum in tomorrow's Halfpipe contest. Tim Humphrey's (USA) who, after today, sits in World No.15, is poised to crack into the TTR Top 10.
The Halfpipe finals tomorrow at Alts Bandai are pivotal to the TTR Title races as this is one of the riders' last chances to move up before the Tour defining 6Star events at the Burton U.S. Open and Roxy Chicken Jam. $200 000 USD, reputations and glory are all at stake and this will be pushing all riders to do everything in their power to crack the TTR Top 5. Log on to www.go211.com for live coverage of tomorrows event. Also don't forget to check out www.ttrworldtour.com for fresh videos, news, rankings, all coming to you as it happens in land of the rising sun.
Parkstyle Semi-Finals Women
Rank Competitor Nation
1 Silvia Mittermueller GER
2 Chanelle Sladics USA
3 Spencer O`Brien CAN
4 Jamie Anderson USA
5 Janna Meyen-Weatherby USA
6 Keiko Kobashi JPN
7 Enni Rukaj?rvi FIN
8 Ayumi Hamazaki JPN
9 Yuki Ueno JPN
10 Raewyn Reid CAN
11 Kozumo Yoshizawa JPN
12 Vicci Miller GBR
13 Ellery Hollingsworth USA
14 Maribeth Swetkoff USA
15 miyuki Shono JPN
16 Mitsumi Takahashi JPN
17 Naho Mizuki JPN
18 Megumi Kobayashi JPN
Full Result Parkstyle Women
Rank Competitor Nation
1 Chanelle Sladics USA
2 Jamie Anderson USA
3 Silvia Mittermueller GER
4 Spencer O`Brien CAN
5 Janna Meyen-Weatherby USA
6 Enni Rukaj?rvi FIN
7 Keiko Kobashi JPN
8 Ayumi Hamazaki JPN
Next Story
Thu 05 March 09, Nassfeld, Austria
The snowside music festival due to be held in Nassfeld in Austria at the end of March has been cancelled, citing low ticket sales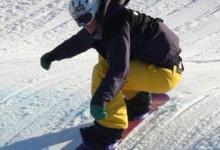 Thu 05 March 09, Sunday River, USA
Britains No 1 Snowsport athlete finished in an impressive 5th position today in the final North American Snowboardcross World Cup held in Sunday River, USA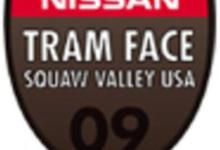 Thu 05 March 09, Squaw Valley, USA
After a fantastic first day of competition on the Silverado Face, a winter storm hit the California mountains thus the second day of competition of the Tram Face cannot take place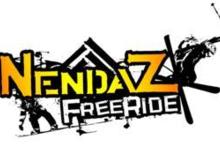 Thu 05 March 09, Nendaz, Switzerland
more than 100 riders are set to compete in the Freeride World Qualifier event, the Nendaz Freeride on 13-15th March and you can stay there at a bargain 20CHF a night to watch it all unfold.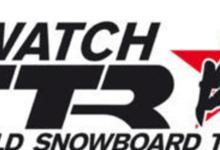 Thu 05 March 09, Park City, USA
The final leg of the Swatch TTR World Tour has arrived with only three weeks remaining in the men's 2009 season. This weekend, Park City Mountain Resort will host the 5Star Intelligent Design on March 7th, 2009
24 Feb-1 Mar 09
ALTS Bandai to host the event once more
Mens Big-Air Leaderboard
1. Parrot, Maxence (766.67)
2. Hansen, Kim Rune (705.01)
3. Tonteri, Roope (655.50)
4. Kotsenburg, Sage (640.91)
5. Truchon, Antoine (602.84)
Mens Halfpipe Leaderboard
1. Gold, Taylor (882.80)
2. Bretz, Greg (858.51)
3. Hiraoka, Taku (847.16)
4. Hirano, Ayumu (833.53)
5. Vito, Louie (713.54)
Mens Slopestyle Leaderboard
1. McMorris, Mark (968.03)
2. Sandbech, Stale (916.33)
3. Parrot, Maxence (905.33)
4. Thorgren, Sven (802.90)
5. Kotsenburg, Sage (785.45)
Womens Halfpipe Leaderboard
1. Clark, Kelly (1000.00)
2. Kim, Chloe (867.90)
3. Bleiler, Gretchen (851.23)
4. Farrington, Kaitlyn (796.03)
5. Gold, Arielle (773.27)
Womens Slopestyle Leaderboard
1. Anderson, Jamie (966.67)
2. Rukajärvi, Enni (883.43)
3. Norendal, Silje (826.98)
4. Derungs, Isabel (816.28)
5. Pancochova, Sarka (805.10)
Advertisement