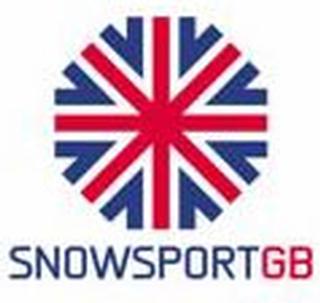 Zoe Gillings, Lesley McKenna, Kate Foster, Ben Kilner and Dom Harrington have all qualified for the FIS Snowboard World Cup Finals in Valmalenco, Italy, this coming weekend.
Britain's Double Olympian snowboarder Lesley McKenna, 34, from Aviemore, will lead the quartet of athletes in the Half Pipe discipline with Kate Foster, 23, from Painswick, hoping for another good performance as she bids to earn her second Olympic qualification following Turin three years ago.
Leading British male snowboarder Ben Kilner, 20, from Banchory, and his colleague Dom Harrington, 24, from Leeds, will also contest the Half Pipe finals after a season of consistent results.
Leo Addington, the British team's Half Pipe coach said: "We have two men and two women in the top 50 in the World Cup standings at the end of a long and difficult World Cup season. It shows that the athletes have been working hard and are progressing, and we are becoming a reasonable force in Half Pipe in the international scene."
"In competition after competition, they have performed consistently well against athletes of a very high level, including medalists and past medalists. For the British team to have four in the Half Pipe finals is a considerable accomplishment."
"For Lesley McKenna, at this stage in her career, to continuously produce performance after performance shows that she has the physical and mental abilities to still put it down to the opposition."
"Ben has been following a performance strength and conditioning program throughout the season. This has given him the physical ability to not only achieve success, but minimise injury and increase stamina and endurance. His natural ability is phenomenal and as a younger guy he is showing that he can continually get the results which have put him in the top 30 in the world."
"Dom's story is slightly different because last year he was in the Europa Cup and now he has stepped up to the much higher level of the World Cup, and to have had the success he has had is just huge for him and the team."
"Kate is pushing forward to the Vancouver Olympics after having had a year off. The women's field in snowboarding has increased dramatically and for her to get and maintain the ranking has been great for her."
Last but not least is, the other member of the team, Zoe Gillings, 23, from the Isle of Man, who is rated Britain's best athlete on snow and also Team GB's best chance of a snowsport medal in the Winter Olympics in Vancouver next year. She will contest the Snowboardcross finals with a good chance of securing her pre-season target of finishing the season in the top six in the world. She currently lies 7th in the FIS standings
Gillings said: "I've had a pretty up and down season with some really good results but also a few injuries. I'm looking forward to the World Cup Finals in Valmalenco and I'm aiming for the podium again to give me a good platform ahead of the Olympics next season and also for my off -season training".

"I didn't get a chance to perform to the best of my abilities in La Molina last week as I was taken down by other girls in both the semi-finals and the small finals so I'm even more determined to do well in Valmalenco".