Olympic Hopefuls to Compete in NZ Open 09
Thu 16 July 09
Chas Guldemond, Danny Davis, Mason Aguirre, Kelly Clark and Jamie Anderson are amongst a very strong line-up to compete in the Burton New Zealand Open (NZO), taking place from August 11-15, 2009 at Cardrona Alpine Resort in New Zealand

Top riders from around the world are lining up to compete at the Burton New Zealand Open (NZO), taking place from August 11-15, 2009 at Cardrona Alpine Resort in New Zealand. The first stop on the 2009/2010 Burton Global Open Series and a Swatch TTR 5Star event, the New Zealand Open will include slopestyle and halfpipe competitions, offering riders the chance to earn a piece of the NZ$50,000 prize purse and gain valuable points towards Burton Global Open Series championship titles and the Swatch Ticket To Ride World Tour championship titles.
Planning to compete is last year's BGOS men's champion Chas Guldemond (USA), who also finished second on the Swatch TTR World Snowboard Tour. He will be joined by fellow U.S. riders Danny Davis, Tim Humpreys, Luke Mitrani, Jack Mitrani and Mason Aguirre.
Cardrona Alpine Resort is the home to the only 22' halfpipe in New Zealand, which is the same size pipe that will be featured at the 2010 Winter Olympics. Canadian Olympic hopefuls like Justin Lamoureux, Charles Reid and Sebastien Toutant will undoubtedly be fine-tuning their runs for Vancouver.
Last year's Asian contingent was exceptionally strong at the NZO, and this year looks to be no different with confirmed riders like last year's halfpipe winner Kazuhiro Kokubo and second place finisher Daisuke Murakami, who also took home prizes for highest air in the quarterpipe and best trick in the halfpipe. Japanese Olympic hopefuls Ryo Aono, Keito Kumazaki, Takaharu Nakai will also be competing, in addition to Chinese National Team rider and future Olympian Xiaoye Zeng.
The women's field is equally strong with competitors such as Olympic gold medalist and Swatch TTR World Tour Champion Kelly Clark (USA) kicking off her season in New Zealand alongside last year's BGOS champion and NZO halfpipe and slopestyle winner Jamie Anderson (USA). Lisa Wiik (NOR), who took second place in both BGOS and TTR rankings and won last year's European Open slopestyle competition will also be there, riding alongside European contenders like Cheryl Maas (NED), Sina Candrian (SUI), Silvia Mittermueller (GER) and Sarka Pancochova (CZE). Chinese National Team riders Jiayu Liu and Zhifeng Su in addition to Japanese riders Shiho Nakashima, Soko Yamaoka and Naho Mizuki, will round out the global competition on the women's side.
The international riders will face fierce competition from New Zealand's homegrown talent like Wanaka's own Mitchell Brown, James Hamilton (Auckland) and Stef Zeestraten (Wanaka) and Kendall Brown (Mt Maunganui) and Shelly Gotlieb (Ohakune) will be jockeying for positions on the women's podium.
Competition gets underway on Wednesday, August 12 with the men's and women's slopestyle qualifiers. Thursday, August 13 will see men's halfpipe prequalification and qualification rounds, followed by women's halfpipe qualifications. All eyes will be on the slopestyle course on Friday for men's and women's slopestyle semifinals and finals. Men's and women's halfpipe semifinal and final competitions will take place on Saturday, August 15.
The Open is just as exciting off-snow with action every night, including free parties, rider signings and the Gravis Open Sessions, featuring two live concerts showcasing some of the biggest names in Kiwi music. For more information visit www.opensnowboarding.com
Next Story
Wed 22 July 09
Fresh snow on the glaciers, more snow in New Zealand and a good dump in Chile.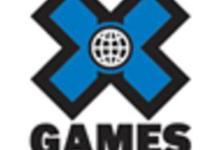 Fri 24 July 09, Tignes, France
Tignes is set to play host to the first ever winter x-games in Europe in March 10-12th
Tue 28 July 09, Las Lenas, Argentina
Lots of snow in Australia, sunny weather closes Val d'isere for the summer and a sprinkling of snow in Switzerland
Mon 03 August 09
As reported in the Times, British airways will start charging from £28 to take your snowboard with you this winter.
Mon 03 August 09
Last years winner Stefan Gimpl will be joined in Zurich by a right bunch of unknown snowboarders like TTR tour winner Peetu Piiroinen and local legend Nicolas Müller.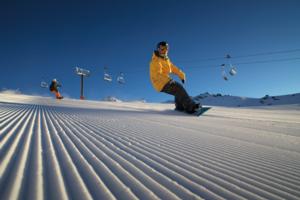 "Okay all round resort"
11-15 August 09
After three years at Snow Park NZ, the Burton NZ Open will step back across the valley to where it all began
Mens Big-Air Leaderboard
1. Parrot, Maxence (766.67)
2. Hansen, Kim Rune (705.01)
3. Tonteri, Roope (655.50)
4. Kotsenburg, Sage (640.91)
5. Truchon, Antoine (602.84)
Mens Halfpipe Leaderboard
1. Gold, Taylor (882.80)
2. Bretz, Greg (858.51)
3. Hiraoka, Taku (847.16)
4. Hirano, Ayumu (833.53)
5. Vito, Louie (713.54)
Mens Slopestyle Leaderboard
1. McMorris, Mark (968.03)
2. Sandbech, Stale (916.33)
3. Parrot, Maxence (905.33)
4. Thorgren, Sven (802.90)
5. Kotsenburg, Sage (785.45)
Womens Halfpipe Leaderboard
1. Clark, Kelly (1000.00)
2. Kim, Chloe (867.90)
3. Bleiler, Gretchen (851.23)
4. Farrington, Kaitlyn (796.03)
5. Gold, Arielle (773.27)
Womens Slopestyle Leaderboard
1. Anderson, Jamie (966.67)
2. Rukajärvi, Enni (883.43)
3. Norendal, Silje (826.98)
4. Derungs, Isabel (816.28)
5. Pancochova, Sarka (805.10)
Advertisement