Watch Burton NZ Open 09 highlights!
Sat 15 August 09
We've got some highlights of the Burton NZ open halfpipe & slopestyle finals
Halfpipe Finals Highlights
Slopestyle Finals Highlights
Next Story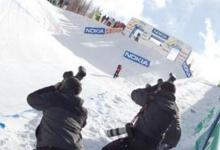 Sat 15 August 09
After announcing his retirement from competitive snowboarding at the end of last season, Dan hinted about his future projects.
Sat 15 August 09, Kaprun, Austria
snow melts but still enough on the piste in Africa, Warm weather in the Alps leaves conditions sticky on the glaciers, fresh snow in NZ & Australia, Chile reports deepest snow in South America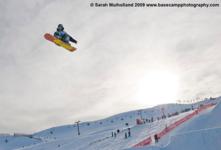 Wed 19 August 09, Cardrona, New Zealand
Our NZ reporter Sarah Mulholland was out at the open last week for the slopestyle finals. Read the report and checkout these amazing shots.
Thu 20 August 09, Sugar Bowl, USA
the new chairlift in the resort in California, USA will take riders to the ridge top of Mt. Judah, dropping them off just below the summit and provide easier access to the backcountry
Thu 20 August 09, Mt Norquay, Canada
It might be time to crank up the ol snow watch blog again, as Mt. Norquay, Lake Louise Ski Area and Sunshine Village are the first N.Hemisphere resorts to report some snow, and its only mid-august.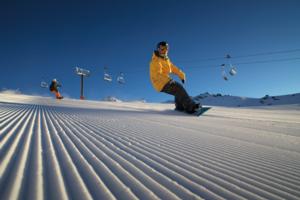 "Okay all round resort"
11-15 August 09
After three years at Snow Park NZ, the Burton NZ Open will step back across the valley to where it all began
Mens Big-Air Leaderboard
1. Corning, Chris (763.53)
2. Thorgren, Sven (677.76)
3. Gerard, Redmond (605.05)
4. Parrot, Max (596.99)
5. Mack, Kyle (588.06)
Mens Halfpipe Leaderboard
1. Hirano, Ayumu (935.30)
2. White, Shaun (912.63)
3. James, Scotty (847.95)
4. Ferguson, Benjamin (825.97)
5. Totsuka, Yuto (792.05)
Mens Slopestyle Leaderboard
1. Kleveland, Marcus (908.97)
2. McMorris, Mark (876.53)
3. Thorgren, Sven (848.77)
4. Corning, Chris (807.18)
5. Gerard, Redmond (805.27)
Womens Halfpipe Leaderboard
1. Kim, Chloe (1000.00)
2. Clark, Kelly (878.70)
3. Mastro, Maddie (875.23)
4. Liu, Jiayu (834.00)
5. Gold, Arielle (794.39)
Womens Slopestyle Leaderboard
1. Anderson, Jamie (933.33)
2. O`Brien, Spencer (839.51)
3. Norendal, Silje (678.85)
4. Rukajarvi, Enni (676.14)
5. Marino, Julia (635.32)
Advertisement