First snowfall at Copper Mountain
Mon 21 September 09
The first flakes have fallen at Copper Mountain in Colorado, USA with the resort set to open on November 6th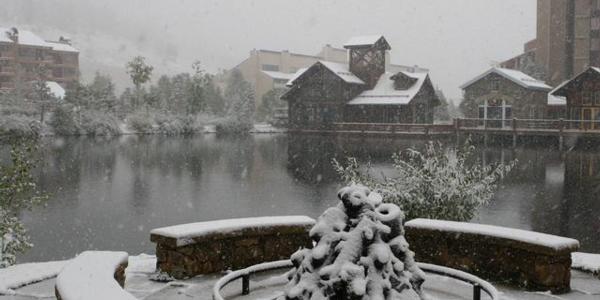 Copper Mountain has received its first snowfall on the season.
Next Story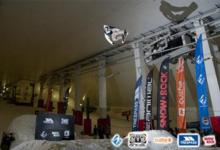 Mon 21 September 09, XSCAPE Milton Keynes, United Kingdom
The First Indoor British Snow Tour event of the season, The British Big Air Championships got underway at Milton Keynes SNO!zone on Saturday 19th September
Wed 23 September 09, Aspen Snowmass, USA
With temperatures dropping the first snowfalls have occured and the snow-guns fired up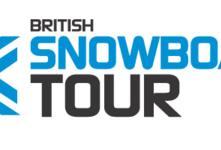 Mon 05 October 09, Snozone Castleford, United Kingdom
The Animal Slopestyle Championships at Castleford SNO!zone wrapped up the 2009 British Snow Tour in style on Saturday 3rd October. The creative slopestyle course, which included a selection of rails, boxes, kickers and elevated pipe jibs set the stage as over 160 of the UK's top freestylers battled it out in one of the closest and highest levels of competitions seen on UK snow!
Wed 07 October 09, Aspen Snowmass, USA
Over in Europe there isn't even the hint that a new season becons, but over in the USA the new winter season has just started with Las Vegas being one of the first resorts to open in what is the earliest start ever
Tue 13 October 09, Hakuba 47 , Japan
So record early start in the USA, and following the earliest recorded snowfall on Mt Fuji back in August, comes the first snowfall of the season at Hakuba. Could this be one epic winter?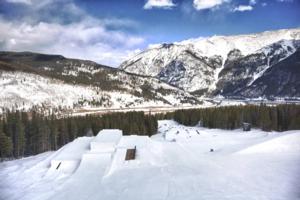 "One of Colorado?s best resorts, with some great natural freestyle terrain. Excellent for beginners. Limited but very good local services."
Advertisement