Final line-up announced at the London Freeze
Wed 14 October 09
Pendulum, Chase & Status and Example join Orbital, Eagles of Death Metal and Friendly Fires to complete the music line-up and Petja Piiroinen, Risto Mattila, Stefan Gimpl join Brits Ben Kilner, Dom Harington, Jamie Nicholls amongst a strong snowboard line-up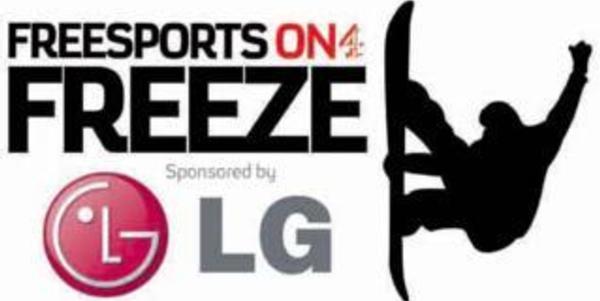 London Freeze has today announced the final acts who will be taking to the stage at Battersea Power Station from 30th October – 1st November as part of Freesports on 4 FREEZE sponsored by LG, the UK's biggest winter sports and music festival.
Aussie/Brit act Pendulum and rapper Example will be warming up the crowd for Friday night headliners Orbital, with Chase & Status and Camden three-piece Ou Est Le Swimming Pool confirmed to appear on the Sunday night.
Hailing from Australia, drum and base act Pendulum will be hitting the London Freeze stage on Friday night. This hugely popular band broke onto the UK scene in 2003, releasing their debut album Hold Your Colour in 2005 to critical acclaim and following this with In Silico in 2006. They are perhaps best known for their hit Propane Nightmares which reached number 9 in the UK Singles Chart. They have been a regular on the summer festival circuit in 2009 and are looking to finish up the festival season with a bang at Freeze.
London-based rapper Example will also be gracing the stage on the opening night of the festival. Example, aka Elliot John Gleave, signed to Mike Skinner's label The Beats in 2006 and has since been championed by Radio 1 DJs Zane Lowe, Jo Whiley and Pete Tong. Following his departure from The Beats, Example has released a new single, Watch the Sun Come Up, which reached number 20 in the UK Singles Chart.
The dance production duo Chase & Status will be performing on the final night of the festival as part of their first UK tour. Band members Saul Milton and Will Kennard have achieved three number ones in the UK Dance Chart, with their 2009 collaboration with Brit rapper Kano taking them into the UK Singles Chart.
Camden-based band Ou Est Le Swimming Pool complete the Sunday night line up, bringing their quirky brand of electro pop to the Freeze stage. Following performances at this summer's Bestival and Glastonbury festivals, the band has recently released their debut track Dance the Way I Feel, which will hit the UK charts in early October.
The new acts announced today join the electro pioneers Orbital, legendary American rock band Eagles of Death Metal and the 2009 Mercury Music Prize nominees Friendly Fires in performing at London Freeze. Orbital will be headlining Friday, Eagles of Death Metal on Saturday and Friendly Fires are confirmed for Sunday.
Appearing on the Relentless stage on Friday night will be the electric tunes of Sound of Guns, Master Shorties and The King Blues. The bands dominating the Relentless stage on Saturday will be Cosmo Jarvis, Kissy Sell out and Audio Bully. Finally the Secret Sundance will be performing on the concluding night of the Relentless stage festivities.

Final event line up
Main Stage

| | | |
| --- | --- | --- |
| Friday 30th October | Saturday 31st October | Sunday 1st November |
| Orbital | Eagles of Death Metal | Friendly Fires |
| Pendulum DJ set | Calvin Harris DJ set | Chase & Status |
| Example | Kitty Daisy & Lewis | Dan Black |
| Fenech Soler | Sweethead | Ou Est Le Swimming Pool |
| Steed Lord | Black Box Revelation | Soft Toy Emergency |
Relentless Stage

Dinosaur Pile Up Jon Kennedy Secret Sundaze
Telegraphs Cosmo Jarvis
Sound of Guns James Yuill
Master Shortie Kissy Sell Out
King Blues Audio Bullys
Snowboarding line-up
The 32m high ski-jump will accompany the iconic towers of Battersea Power Station on the London skyline once again with 500 tonnes of real snow being produced and packed onto the slope to transform the site into a winter sports village. The big air jump will form the central hub of the competition and will return as the biggest ever created in the UK. The overall length from the top of the jump to the landing strip will be 110m, with a 17m table top drop from which competitors from around the globe will be showcasing their talents.
The festival will kick off on the Friday with a Battle of Britain ski and snowboard contest with the best of British talent battling it out for the title of top dog in the UK. Brit Olympic snowboard hopefuls Ben Kilner and Dom Harrington will be jostling for the top spot, before focusing on the World Cup event later in the weekend.
The LG London Big Air event, part of the FIS LG Snowboard World Cup, will take place on the Saturday, forming the main competition for snowboarders. All riders taking part can score crucial ratings points in their quest to become World Champions, whilst also improving their chances to qualify for the Vancouver Winter Olympics in 2010.
This year's festival will also see a brand new addition to its sporting line up, with the Freeze Grind competition giving the ski and snowboard competitors a chance to display their skills on rails at the base of the slope.
Finally, the festival will close with a battle of the continents, with Scandinavia taking on the rest of Europe in a snowboard contest on Sunday which is guaranteed to get the audience's pulses racing.
Marcel Looze, Snowboard Race Director at the sport's official global body FIS commented: "Research showed that enjoyment of the LG Snowboard FIS World Cup Big Air was high with most wanting to come back or recommend a friend. The very special location at Battersea, the enthusiastic crowd and great performance of the riders made the first LG Snowboard FIS World Cup Big Air in London a success. FIS is proud to have London in the Calendar 2009/2010 again and give the audience another opportunity to watch World Class athletes without having to travel thousands of miles. We trust Sports Vision supported by the British Ski and Snowboard Association are able to create a great show again."
Dom Harrington – British Olympic hopeful: "It's such good news to hear that the London Freeze is returning the Battersea. Last year was such an amazing event from a Brit point of view. To be able to take on the rest of the World in our back yard really pushes us all as riders and they better watch out - we are here in force and we'll be taking them down! The UK has a massive snow scene even without having our own mountain ranges and having Freeze in the UK highlights the popularity of the sport to the public. People need to know what snowboarding is all about and if we can inspire them to try it, just once, well that's an awesome thing!"
Paul Meadows, head of brand marketing at LG Electronics UK & Ireland comments: "Freesports on 4 Freeze and the Big Air established themselves as iconic events last year and LG is delighted to be sponsoring both events for the second year running. Bringing freesports, music and the latest mobile technology such as social networking handsets together at the iconic Battersea power station, this year¹s event promises to be bigger and even more spectacular. We're sure that everyone who attends will have a truly memorable time, taking in the buzz and excitement of live action and music together with their friends and family."
Fans wishing to attend the event are advised to visit www.londonfreeze.com for further ticket information.
Tickets are priced at £35 for a day pass, £85 for a season pass (3 days), with a child's day ticket at £15 and a child's season ticket at £35.
The line-up
Thomas Franc
Benedict Nadig
Iouri Podladtchikov
Colin Frei
Gianluca Cavigelli
Christian Haller
Martin Cernik
Jan Necas
Per Iver Grimsrud
Stian Aannestad
Ulrik Badertscher
Gjermund Braaten
Kim Rune Hansen
Roger Kleivdal
Tore Holvik
Chris Soerman
Kevin Baeckstroem
Niklas Askmyr
Anton Bilare
Janne Korpi
Jaakko Ruha
Roope Tonteri
Petja Piiroinen
Ville Uotila
Janne Lipsanen
Risto Mattila
Sami Saarenpaa
Mario Benio
Dimitar Chokoev
Victor De Le Rule
Yannick Boudjelal
Thibault Berard
Joy Geenen
Pim Stigter
Rocco van Straten
Steve Krijbolder
Stefan Gimpl
Stefan Falkeis
Michael Macho
Florian Mausser
Hubert Fill
Lukas Perteneder
Seppe Smits
Anthony Smits
Kevin Bronckaers
Christophe Reynders
Marko Grilc
Matevz Petek
Domen Bizjak
Luka Jeromel
Aljosa Krivec
Matevz Pristavec
Ben Kilner
Dominic Harington
Sam Cullum
Nate Kern
Jack Shackleton
Jamie Nicholls

Next Story
Wed 14 October 09
New Detachable Quad Chairlift, 31 new snow cannons and some trail enhancements complete the line-up, and the resort should be opening on 7th November
Sun 18 October 09, St Anton, Austria
Feast on these shots from Austria as the mid week storm dumped some serious pow. 150cm fresh on the Hintertuxer glacier, 49 cm in Sölden, 40 cm in Saalbach-Hinterglemm and 30cm in Ischgl.
Mon 19 October 09, Laax, Switzerland
Bonkers London-born rapper will be playing one night only at Switzerland's hottest snowboard hang-out - Riders Palace in LAAX, Switzerland
Thu 22 October 09
Win a copy of Burtons new 'B' Movie and we also have 10 pairs of tickets to the British Ski & Board Show.
Thu 05 November 09, Breckenridge, USA
Townsfolk in Breckenridge, Colorado have just overwhelmingly voted in favour of decriminalising possession of marijuana from Jan 1st.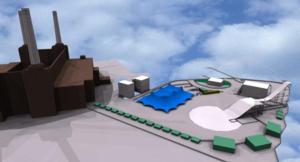 30 Oct-1 Nov 09
After last years inaugural event, the Freeze is back with an even bigger kicker an tunes by Orbital & Friendly fires.
Advertisement