Marijuana was legalised in Breckenridge
Thu 05 November 09
Townsfolk in Breckenridge, Colorado have just overwhelmingly voted in favour of decriminalising possession of marijuana from Jan 1st.
Tuesday's vote means that effective Jan. 1, people 21 and up in Breckenridge will be able to legally possess one ounce or less of the drug. Possession remains illegal under state law, but Breckenridge Police Chief Rick Holman said his department will "still have the ability to exercise discretion."
The Huffington Post report that, Ski resorts are offering everything from large discounts to specialty cheeseburgers to attract people to their towns. Perhaps offering skiers and snowboarders a hassle-free environment in which they can relax and recreate with marijuana could do the trick.
For more information visit SummitDaily.com
Next Story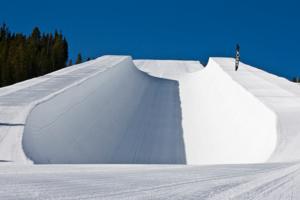 "Despite being an expensive location, this is a super good resort with great snowboard terrain, and excellent local services. If you want to ride an amazing park with something for every one and which is groomed and maintained daily, this is the place to come. "
Advertisement