Breckenridge gets a 22-foot halfpipe for 2010/11
Sun 19 September 10
Breckenridge have announced that their Freeway Terrain Park on Peak 8 will now include a 22-foot superpipe, and Brit Nate Kern will be joining their freeride team for 2010/11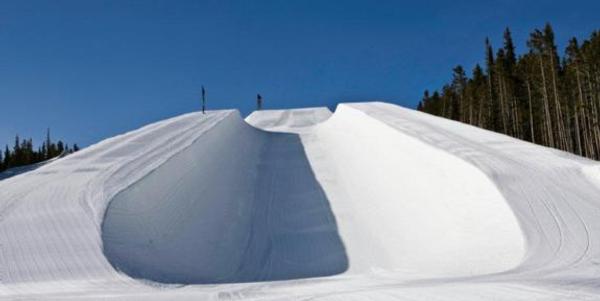 Breckenridge Ski Resort announced the resort's award-winning, Freeway Terrain Park on Peak 8 will now include a 22-foot superpipe. This is the first major facelift for Breckenridge's Freeway Terrain Park since its inception in 1999.
"Breckenridge has been known for having the best park and pipe for as long as I can remember," says 2010 Winter Dew Tour Cup Champion and Breckenridge Team Rider, JJ Thomas. "And now with a 22-foot halfpipe on site, it's going to be amazing."
Breckenridge has had a long history with snowboarding and freesking, hosting one of the first major snowboard competitions, The World's, in 1984 and was the first ski resort to maintain a halfpipe all season long. The new 22-foot version will be maintained all season and is slated to debut live on NBC during the Winter Dew Tour, Dec. 16-19, 2010.
Master Pipe builder Nick Simon is tasked with building the new pipe and says he's up for the job. "This is like a dream come true. We've worked hard to make our parks top-notch and I'm stoked to take it to the next level." Simon has been with Breckenridge Ski Resort for 11 years and has the resume to make the perfect 22-footer. He began his career at Breckenridge in snowmaking in 1999. After working his way to pipe cutting in the terrain park, Simon is now considered one of the best in the world. "We have taken our time and are doing it right. The Terrain Park crew is excited to be able to boost the caliber of not only the halfpipe, but the entire terrain park and improve the experience for our guests and athletes."
"With a 22-foot pipe Breck has solidified its place in the snow industry as the very pinnacle of freestyle snowboarding and skiing," says two-time XGames Gold Medalist, Steve Fisher. "As a resident and team rider, I won't need to travel anywhere else to train anymore. I will only need to travel to compete."
Breckenridge Team Rider and freeskiing sensation Bobby Brown agrees, "Having a 22-foot pipe in Summit County all season will elevate the sport as well as my own progression. It will put Breckenridge miles ahead of any other resort"
The Breckenridge Freeride Team will be the first to ride the resort's new Freeway Terrain Park, including the 22-foot pipe, just prior to the Dew Tour. The 2010-2011 Breckenridge Snowboard Freeride Team includes:
Jake Black
Zack Black
Madison Ellsworth
Brett Esser
Steve Fisher
Leslie Glenn
Chanelle Sladics
JJ Thomas
Ryan Thompson
Eric Willett
NEW! Janna Meyen Weatherby
NEW! Nate Kern
NEW! Chris Willett
For more information visit www.breck1080.com
Next Story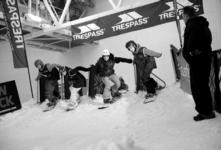 Mon 20 September 10
The British Snow Tour made its first indoor stop of the series on Sunday 19th September at Glasgow SNO!zone for the Trespass Snowboard Championships and Rail Jam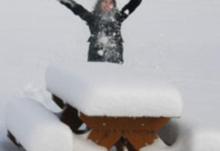 Tue 21 September 10, Lake Louise, Canada
The Candadian Banff resorts of Lake Louise, Mt. Norquay and Sunshine Village got their first major dump of snow of the season today, and the first report of snowfall that we've received. Bring it on.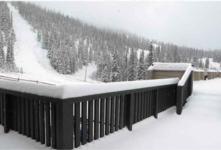 Wed 22 September 10, Tignes, France
Too heavy snow in New Zealand brings down buildings and closes slopes but builds bases big time. Scandinavian resort aiming to be first in region to open, next week. Two more Austrian glacier ski areas open, Tignes to start its 8+ Month season at weekend. Resorts in Alberta receives big pre-season snowfalls.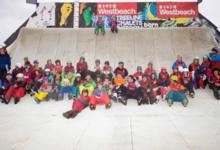 Wed 22 September 10, Aberdeen Ski Centre, United Kingdom
This year Aberdeen found itself on the series agenda. After an epic drive we found ourselves there on Friday night unloading the Westbeach van of goodies into what can only be described as one of the best dry slopes the UK has ever seen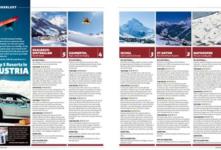 Thu 23 September 10
The first edition of Whitelines Magazine for the new season has a fantastic article on pages 136 to 137 - its our new column and this month we discuss our top-5 resorts in Austria!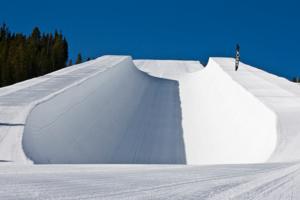 "Despite being an expensive location, this is a super good resort with great snowboard terrain, and excellent local services. If you want to ride an amazing park with something for every one and which is groomed and maintained daily, this is the place to come. "
Advertisement