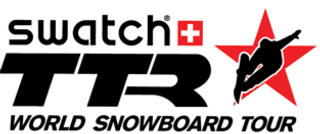 It was a perfect day up on the Dachstein glacier in Austria for the 4Star Horsefeathers Pleasure Jam, where riders were greeted with bluebird skies, warm weather and light winds. The day kicked off with men's and women's slopestyle semi-final rounds in the morning and finished off with finals in the afternoon.
German rider, Elias Elhardt, brought his A-game to win the event for the second consecutive year, as did reigning TTR Tour Champion, Enni Rukajärvi (FIN), which boosted her into the women's TTR World Ranking lead. Both riders earned 500 Swatch TTR Ranking Points and left the glacier with a healthy slice of the $20,000 USD prize purse.

Enni Rukajärvi reclaimed her TTR World No.1 position after today's slopestyle victory, putting her in an excellent place before the height of the Northern Hemisphere winter, which kicks off in January. Rukajärvi was untouchable in the finals and stomped every trick textbook style in her final run, which consisted of a huge Cab 540, frontside 360 and a backside 540. Rukajärvi was very excited at the end of the day and is looking forward to the upcoming season, "I plan to ride all the 6Star and some of the 5Star TTR events, so that I get the seven results I need". Rounding out the podium were up-and-coming riders, British Aimee Fuller in second place and 16-year old Katarzyna Rusin (POL) in third place, both now in the TTR Top 30.
With some top riders in attendance in men's field it turned out to be quite the competition with riders pushing each other throughout the day. Elias Elhardt has been working his way into the spotlight on the TTR tour and won today's event with his easy style Cab 540, backside 1080 double cork, frontside 900 and a Cab 180 rock to 360 out on the wallride. With this first solid TTR result Elias earned himself a Top 50 spot in the TTR World Rankings.
Finnish ripper, Ville Paumola, grabbed second place with some technical runs and Tor Lundström (SWE) took third place. Gjermund Braaten (NOR) ended up in sixth place at this 4Star event, but will still maintain the World No.1 position in the TTR Ranking. The talented rider has a relaxed attitude about his early season Tour lead, "Being in the top of the TTR means a lot to me. I'm going to Beijing next month and then do the other Air & Styles, Burton European Open, O'Neill Evolution, and see how it goes. It's definitely a good start."
For more information visit ttrworldtour.com