So far this season, Zoe has finished 10th, 7th, 4th, 6th and 5th respectively in her World Cup and X Games.
Zoe commented after the race yesterday,
"I'm obviously disappointed I didn't podium but if you had asked me at the beginning of the season if I would have been happy with these results so far, id be ecstatic. The Olympics are only 2 years away but my program and results are on course for an Olympic medal."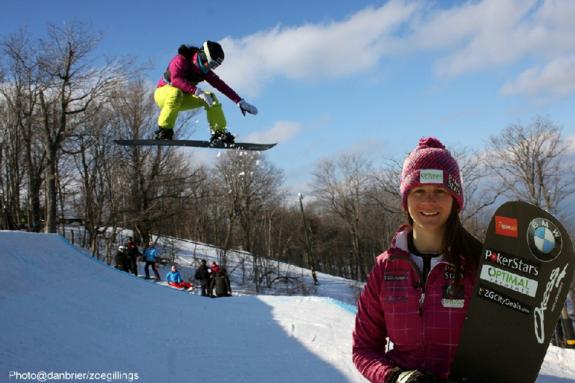 "Im absolutely stoked, 11 months ago my World Class funding ended and I didn't know what to do. I had nothing and no where to turn. Literally overninght I came up with a plan and turned entrepreneur launching my own business which is now the largest daily deals site in the Isle of man, I secured the continuing support of my awesome sponsors, I negotiated a deal with the Dutch Snowbaord Cross Team to allow me to train with them and now I'm back on course for an Olympic medal – all this while running my business on a day to day basis."
These results mean Zoe is currently ranking no 5 in the World.
Zoe now heads to Stoneham, Canada, for the next round of the World Cup season on the 21st February.
Zoe provided headcam footage to the BBC of this competition:- Watch here on the BBC