JAMIE ANDERSON WINS 5* ROXY SNOW PRO 2012
Sat 11 February 12
Jamie Anderson (USA) won the Roxy Snow Pro slopestyle competition in Saalbach Hinterglemm, Austria tonight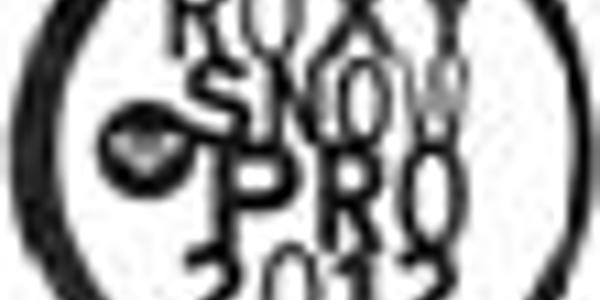 followed by Cheryl Maas (NED) in second and Roxy Rider Aimee Fuller (GBR) completing the podium in third place.
Each of these ladies were awarded with valuable TTR ranking points and a piece of the $25,000 USD prize purse.


Jamie Anderson was on fire once again and took the 5Star slopestyle title with her best run that consisted of a backside boardslide, Cab 720 nose grab, switch backside 540, backside 360 mute grab and a backside wallride. Jamie commented: "I am so happy to have won the Roxy Snow Pro. All the girls were riding amazing. And, the park crews built a great park set up And the park crews built a great park set up. It was amazing to ride under the lights at night. I couldn't be happier!"


The level of riding was set high from the start and Jamie was going head to head with Cheryl Maas. Cheryl put forth a valiant effort, but her best run of a switch 50/50, switch backside 180, backside 720 tail grab, frontside 360 tail grab, 50/50 to switch backside 50/50 wasn't good enough to beat Jamie Anderson.
With her win here at the Roxy Snow Pro, Jamie bolstered her World No. 1 position in the TTR Slopestyle Tour Rankings and has moved into the top 10 in the TTR Overall Tour Rankings.
Back to competition after her Half Pipe Olympic gold medal in Vancouver, the Australian rider Torah Bright 25, is now set to become a force to be reckoned withon the slopes having dedicated her season to competing in both slopestyle and half pipe. The Roxy Snow Pro was her first contest in Europe since her victory in Vancouver. "I'm so happy to be here with the other girls. I'm a bit disappointed with my runs today. I would like to have had a better result here.".

More information on www.roxylive.com


Next Story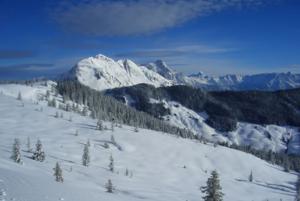 "Good easy freeriding, and great intermediate slopes. Apres ski gets pretty crazy"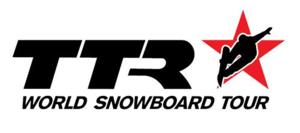 9-10 February 12
The world's best female snowboarders return to Saalbach Hinterglemm, Austria: on Friday February 10th, 2012, for the ROXY SNOW PRO to be held at the Nightpark Saalbach Hinterglemm!
Advertisement