Toutant and Anderson take 2012 US Open slopestyle
Sun 11 March 12
The slopestyle finals at the 30th anniversary of the US Open are now history, with Jamie Anderson (USA) and Sebastien Toutant (CAN) claiming all three major titles on the line today, including the 2012 US Open Slopestyle title (worth $25,000), the 2012 Burton Global Open Series Slopestyle Championship title (worth $25,000) and the TTR Slopestyle World Tour Championship title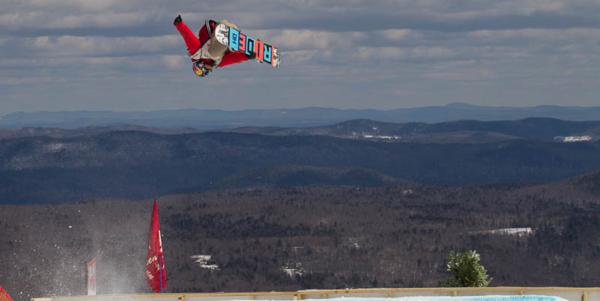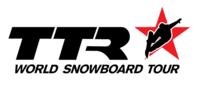 "I can't believe I'm walking off the podium with three trophies," said Jamie Anderson. "It's enough to just win the US Open slopestyle title, which I haven't won since 2007. But to also go home with the BGOS and TTR Championship titles is a huge honor."
The ladies competed first and immediately put it into high gear. From the start, the level of riding was impressive, with some of the women earning their best scores on their first runs. But no one could catchJamie Anderson, who put together a super smooth second run that was packed with her signature, unbeatable style. Jamie's winning run included a frontside boardslide to fakie, Cab 720 nose grab, switch backside 540 mute grab, tailslide 270 out and ending things with a 50-50 backside 180 out. Kjersti Ostgaard-Buaas also impressed the judges and the crowd with her legendary style, earning secondplace with a score of 78.4. Enni Rukajarvi (FIN) rounded out the podium with a third place score of 74.6.
By the time the men dropped in on slopestyle finals, the weather was a bit variable with passing snow squalls one second and sun the next. For the men, it took a few runs to get things rolling, with almost every competitor struggling with low scores. But by the third run, they got down to business and nailed some solid tricks. Sebastien Toutant (CAN) earned his first US Open win ever with a Cab hardway 270 on, Cab double cork 1260 melon, frontside double cork 1080 mute, frontside wallride 270 out and 50-50 to backside rodeo out. Ulrik Badertscher (NOR) was one of the few riders who stomped his first run, but it wasn't a high enough score in the end to unseat Sebastien. Seppe Smits (BEL) was also on the US Open podium for the first time after his third place finish in today's slopestyle finals.
Sebastien had this to say about his first US Open win, "I've gotten second and third in the past, but I've never won, and winning here means so much. It's one of the biggest events of the season. I had no idea I was in the running for the 2012 BGOS and TTR Slopestyle titles as well, so that's a huge bonus for sure."
MINI, the presenting partner of the US Open, also awarded three Creative Use of Space (CUOS) awards. Enni Rukajarvi won the $5000 women's CUOS award for her Cab 540 mute on the MINI slopestyle feature, which was built to resemble a driveway with a garage and a MINI parked out front. For the men, Seppe Smits (BEL) won the $5000 CUOS award for his Cab 900 shifty on the MINI CUOS feature. And finally, the crew at LAAX, where the Burton European Opentakes place, was awarded $5000 for building the most Creative CUOS feature across all four 2011/2012 BGOS events.
Men's Slopestyle Final Results
1. Sebastien Toutant (CAN) 92.0 - $25,000
2. Ulrik Badertscher (NOR) 81.9 - $14,000
3. Seppe Smits (BEL) 79.05 - $6,000
Women's Slopestyle Final Results
1. Jamie Anderson (USA) 90.10 - $25,000
2. Kjersti Ostgaard Buaas (NOR) 78.40 - $14,000
3. Enni Rukajarvi (FIN) 74.60 - $6,000
Burton Global Open Series Slopestyle Champions
Men: Sebastien Toutant (CAN) $25,000
Women: Jamie Anderson (USA) $25,000
2012 TTR Slopestyle World Tour Champions
Men: Sebastien Toutant (CAN)
Women: Jamie Anderson (USA)
For more information visit www.opensnowboarding.com
Next Story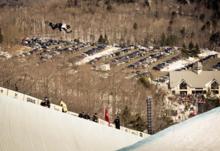 Sun 11 March 12, Stratton, USA
Shaun White (USA) and Elena Hight (USA) won the 30th annual Burton US Open halfpipe competition today, taking home $25,000 each and one of the most coveted titles in snowboarding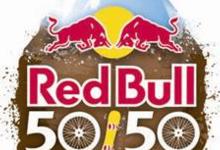 Mon 12 March 12, Cairngorm, United Kingdom
On Saturday 10th March 2012, 100 competitors from across the UK made their bid to set the quickest descent of CairnGorm Mountain in the first ever extreme biathlon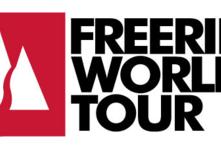 Mon 12 March 12, Fieberbrunn, Austria
- The Tyrolean village of Fieberbrunn Austria hosted the last stage of the Swatch Freeride World Tour before the finals in Verbier, Switzerland. With the fantastic freeriding conditions, fresh powder, and beautiful blue skies, riders were fired-up to give the mountain their best shot and attempt to secure a place in the finals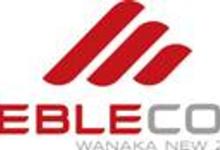 Tue 13 March 12, Treble Cone, New Zealand
Treble Cone will expand its on-mountain experiences this season with the introduction of the new Jazz Fun Park, hosting entry level features for young skiers and snowboarders.
Wed 14 March 12
Heatwave For Ski Areas!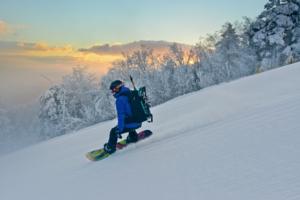 "Good snowboarder's resort with ample, diverse terrain to suit all styles and levels. Lots of good local services, but a bit hit and miss!"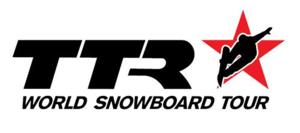 5-11 March 12
The Burton US Open Snowboarding Championships, held at Stratton Mountain Vermont every March, has been home to the best competitive riding for 30 consecutive years.
Mens Big-Air Leaderboard
1. Parrot, Maxence (766.67)
2. Hansen, Kim Rune (705.01)
3. Tonteri, Roope (655.50)
4. Kotsenburg, Sage (640.91)
5. Truchon, Antoine (602.84)
Mens Halfpipe Leaderboard
1. Gold, Taylor (882.80)
2. Bretz, Greg (858.51)
3. Hiraoka, Taku (847.16)
4. Hirano, Ayumu (833.53)
5. Vito, Louie (713.54)
Mens Slopestyle Leaderboard
1. McMorris, Mark (968.03)
2. Sandbech, Stale (916.33)
3. Parrot, Maxence (905.33)
4. Thorgren, Sven (802.90)
5. Kotsenburg, Sage (785.45)
Womens Halfpipe Leaderboard
1. Clark, Kelly (1000.00)
2. Kim, Chloe (867.90)
3. Bleiler, Gretchen (851.23)
4. Farrington, Kaitlyn (796.03)
5. Gold, Arielle (773.27)
Womens Slopestyle Leaderboard
1. Anderson, Jamie (966.67)
2. Rukajärvi, Enni (883.43)
3. Norendal, Silje (826.98)
4. Derungs, Isabel (816.28)
5. Pancochova, Sarka (805.10)
Advertisement