Wängl Tängl Day Two: Qualifier Results 2012
Tue 20 March 12
First place qualifiers at yesterday's 10th Anniversary Vans Wängl Tängl in Mayrhofen are Austrian bad boys "The Good, The Bad, and The Ugly." PeterSandner, Florian Trattner & Stephan Wimmer.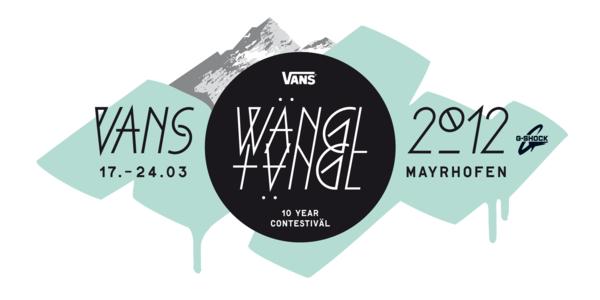 They took their 3 tickets to Tangl and cashed them in for the overall best team performance of the day, including best performance by an individual rider.
Their cleanest run included backside 720's clean and stylish
frontside
360's and overall coordination in the way they rode through the course.
The winds blew a few clouds through the valley, which kept the course in good
condition with the help of the park crew who meticulously maintained each
obstacle throughout the day.
Clever linguists, and stylish riders the "Cunning Stunts" Paul
Dreher
, Patrick Held
& Philipp
Frötscher
qualified in second place, with
SPN
Crew coming in third.
The final team to join the invited Pro's in the
Tängl
Team Contest will be
Switzerland's Natural Born
Chillaz
.
Standout moments from the day included the team manager's team (You are
Fired!) of
Sani
Alibabic
, Gary
Greenshields
& Jon Weaver getting more than just
Instagram
likes, with a
frontside
720 from Gary and
Sani
showing his pipe skills with a
Crippler.
The youngest team of the day, didn't' qualify, but they still turned heads with their
style "The Boarder Boys"
Tobi
Grünwald
, Daniel
Kopp
& Max
Grünwald
range in
age from 10-16.
Riders are celebrating at the Red Bull
Brandwagon
Street Concert with Wax
Wreckaz
and Disco Dogs Live.
Sponsors: Vans, Red Bull, G-Shock, Fiat,
Mayrhofner
Bergbahnen
Next Story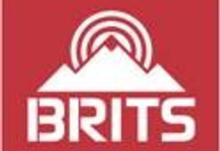 Wed 21 March 12, Laax, Switzerland
The BRITS 2012 kicked off in style with the Trespass Snowboardcross Championships today. The competitors were greeted with blue skies, warm weather, loads of snow and a perfectly shaped course.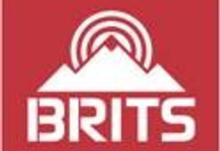 Thu 22 March 12, Laax, Switzerland
Day two of The BRITS saw the best of British pipe riders go head to head in the Dare2b Snowboard Halfpipe Championships.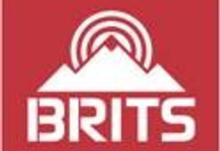 Thu 22 March 12, Laax, Switzerland
For a third day running the BRITS was treated to scorching weather and sick riding as Katie Ormerod and Sam Turnbull took home the gold in the Snowboard Big Air Championships.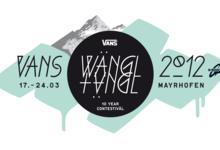 Mon 26 March 12, Mayrhofen, Austria
The snow finals at the Vans Wa¨ngl Ta¨ngl took place in Mayrhofen, Austria yesterday. The event took riding with a crew to the next level as seasoned veterans edged out hungry up and comers to take home cash and glory.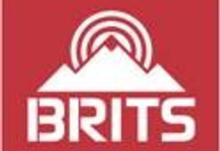 Mon 26 March 12, Laax, Switzerland
The fourth and final day of competition at the BRITS 2012 saw Jamie Nicholls and Katie Ormerod destroy the perfectly shaped Laax park to take home the gold in the Protest Snowboard Slopestyle Championships.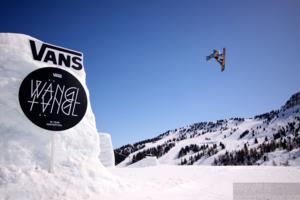 "Big area, with some decent freeriding, and maybe the best park in Austria. Has a big British seasonaire contingent, and the home of Snowbombing and the Altitude festivals."
Advertisement