Monarch Invests heavily for the new Season!
Wed 12 September 12
Monarch is investing an additional $300,000 to improve the guest experience by expanding its rental and demo fleet of skis, snowboards and boots.
Additionally, the Monarch ski school staff will don new highly visible green uniforms, and ski patrol will add new snowmobiles to assist guests and open terrain quickly and more efficiently.
Guests will notice the newly expanded Base Lodge upon arrival. On the right side of the building at the parking level there is now a direct-to-mountain walk-thru entrance.
Monarch received Forest Service acceptance of its new master plan last November. The Base Lodge expansion and remodel is the first project, a $2.3 million investment. An additional 16,000 square feet of space will enhance the facilities and services. The improvements include rejuvenation of the entire lodge, including creating indoor stairs to all levels, a handicap elevator, a fire suppression system and more seating throughout the Lodge.
The Sidewinder Saloon at Monarch Mountain will be expanded in several ways. The new kitchen will allow for new and delicious additions to the menu, while 85 more seats will increase capacity so guests can enjoy the new menu comfortably.
The Gunbarrel Cafeteria will also benefit from the resort's expansion and remodel. Guests will find a larger scramble area and more food options. Seating in the cafeteria area will increase from 67 to 520 chairs, an incredible capacity expansion of 676 percent.
Freshies, Monarch's popular deli, will be relocated to the lower level on the south side of the walk-thru. Freshies' improvements include seating for 16 people and the addition of Starbucks coffees and snacks to its menu.
The popular Family Picnic Room located on the new lower level is also growing, from 224 to 392 seats. A new family restroom, dressing rooms, lockers and the
Snowcat
Tours meeting area will be linked to the upper levels via indoor stairs and handicap elevator. The entire building will be joined by a new roof, house additional recycling centers, and a second ATM machine
Next Story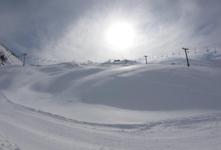 Wed 12 September 12, Arapahoe Basin, USA
As part of its commitment to improving the experience for beginners and introducing newbies to the sport, Arapahoe Basin is adding an $80,000 conveyor lift in the Pika Place Learning Arena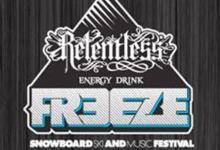 Thu 13 September 12
Relentless Energy Drinks announces the creation of an Invitational Snowboard Event for Freeze 2012.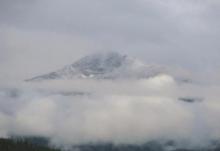 Thu 13 September 12, Winter Park, USA
Winter Park Resort will replace two of its snowcats! resulting in improved snow maintenance at both resorts.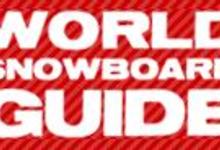 Thu 13 September 12, Crested Butte, USA
New snowmaking pipes are being installed at Crested Butte Mountain Resort, adding more acreage and more capacity to the East River area.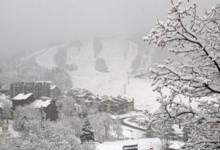 Thu 13 September 12, Steamboat, USA
Steamboat Resort will add a new Bison groomer to its fleet, expanding and upgrading snowmaking capabilities, and will also add new 4-stroke energy efficient snowmobiles.