Freeride World Qualifier Events visit Glencoe!
Wed 07 November 12
The SWATCH FREERIDE WORLD TOUR BY NORTH FACE (FWT) today announced the complete calendar for the upcoming season!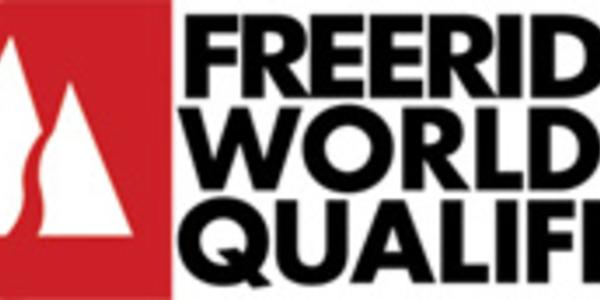 This year the tour will have 41 evenst and we are particuarlly excitted to see 'The Coe Cup' on the list which will see the tour arrive in Glencoe Scotland which will take place on the 16th and 17th of March 2013.
Other stops on the tour will visit Europe, New Zealand, the United States and South America and riders will have more opportunities than ever before to score points in the
FWQ
rankings, which improve the possibility of advancing to the
FWT
.
FREERIDE

WORLD QUALIFIER SERIES
"5 new
FWQ
events in Austria, as well as new
FWQ
events in Bulgaria, Slovenia, Ukraine, Italy, France and Switzerland – with 41 resorts globally, the 2013
FWQ
demonstrates that
freeriding
is on as a major discipline of skiing and snowboarding!", Nicolas Hale-Woods,
FWT
General Manager Europe, said. "This is good news for the hundreds of riders who could not enter the events last year because they were full. There is an option for them this year. "
This season, there is one worldwide
FWQ
ranking system but riders will be designated into two regions, Europe/Oceania/Asia and Americas. Each region will have 11 spots—split between men, women, ski and snowboard—which will advance to the 2014
FWT
.
FWQ
events are rated from 1- to 4-star with competitors earning more or less points at events according to venue difficulty and scale, competitive pool and other factors. Ski resorts across the globe can now provide competition opportunities for their own local
freeride
communities. New this season, an
FWQ
Week will be organized at
Verbier
, Switzerland. Three 2-star
FWQ
competitions will be held within 7 days allowing riders to score points for the
FWQ
ranking. A complete description of the
FWQ
rules and tools is available online:
here
"I made my debut in
freeride
competitions during the 2010/2011 junior competition season and competed on the
FWQ
circuit last season,"
FWT
newcomer Leo
Slemett
from
Chamonix
Mont-Blanc, France reported. "The access to
FWT
events is a nice step. I will continue to learn and earn experience during this year's competition season."
JUNIOR EVENT SERIES
Click here to access a complete event calendar for Junior events.
In addition to events for adults, junior riders have the chance to earn 1- or 2-star
FWQ
points which they can carry over to adult competition after turning 18 years old.
Freeride
Juniors by
Dakine
events will be organized in Europe
inChamonix
Mont-Blanc, France (January 26),
Fieberbrunn-Pillerseetal
, Austria (March 9), and
Verbier
, Switzerland (March 23).
Junior
Freeride
Tour events in North America include Crystal Mountain, WA (January 25-27), Crested Butte Mountain Resort, CO (February 15-17),Squaw Valley, CA (March 8-10), and the New Mexico Junior
Freeride
Championships at Taos Ski Valley (March 29-30).
Junior events will be divided into two separate ranking systems; one for Europe and one for the U.S. The best juniors from Europe will join their North American friends to compete at the Junior
Freeride
World Championships by The North Face at the end of the season. The championships will alternate each season between North America and Europe with this season's event taking place on the prolific steeps of Snowbird Ski Resort in Utah, USA.
"Our sport is growing. More and more kids are signing up for the junior tour and I think the merger will help accommodate the large influx in talent that we are bound to see in the future," said North American rider Randy Evans of Crested Butte, Colorado, USA.
REGISTRATIONS
In Europe, registrations for
FWQ
and
Freeride
Juniors by
Dakine
events will be opened December 1, 2012 on
www.freerideworldtour.com
Next Story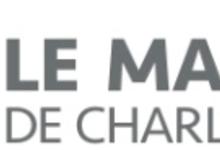 Thu 08 November 12, Le Massif de Charlevoix, Canada
The winds of change are still swirling at le Massif de Charlevoix, where snowsport fans are anticipating a December 15 opening date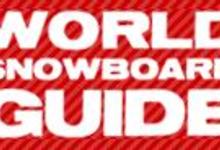 Thu 08 November 12, Val Thorens, France
And there is already 60cm at 3,200m and 30cm in the resort at 2,300m!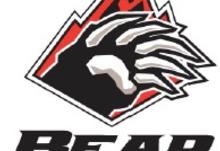 Mon 12 November 12, Bear Mountain, USA
Bear Mountain opens for the first day of the season on Monday,November 12th with a full terrain park set-up!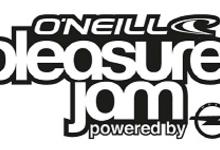 Mon 12 November 12, Dachstein Glacier, Austria
The 10th anniversary of the O'Neill Pleasure jam came to a close in tough conditions!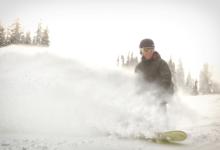 Tue 13 November 12
Heavy snowfall arrived across the state over the weekend!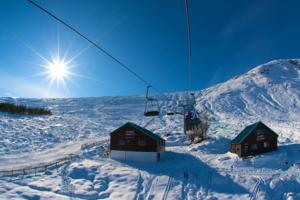 "Scotlands biggest vertical and a no-nonsense, friendly resort. It's had plenty of financial issues in the past, but thats hopefully all behind them."
Advertisement