Westbeach In & Out wraps up at Sno Zone MK!
Fri 16 November 12
Westbeach In & Out wraps up with some jibbery pokery at Snozone Milton Keynes!
Just four weeks since the all new
Westbeach
In & Out competition
took the
Snowflex
kicker at
Bearsden
by storm, Friday night saw
riders from all over the country descend on Milton Keynes to
showcase their rail trickery in the second and final leg of the
competition.
With the reins of the set up at Milton Keynes being handed over to
Westbeach's
very own Andy
Nudds
, it was sure to be a fun but
challenging course; with a down-flat-down gas pipe, butter box to
down bar and close out down bars taking
centre
stage, it
wasn't
long until riders started to dip into their impressive bag of tricks.
With the
Skullcandy
DJ providing the soundtrack and Sean Miller
on the
mic
, the practice session was under way with riders being
judged on their style, technicality and consistency. It was all to play
for as just the top eight from each age category could claim their
place in the first of two finals.
With some of the best UK skiers and
snowboarders
in attendance
it
wasn't
an easy decision for the judges, but with a number of
stand out performances by Ollie Dutton, Andy
Nudds
, Reece
Gould,
Orla
Doolin
and Will Gilmore for the
snowboarders
and
Chris Wadsworth, Monty Wright, Rowan Cheshire and Molly
Summerhayes
for the skiers it was time to kick off the 45 minute
jam session final.
With the riders now used to the set up, it was during this final
where hammers were being thrown. Possibly the smoothest switch
front blunt
270s
known to man by Ollie Dutton and seriously
impressive riding by Will Gilmore made the
competition's
standard
really stand out - especially nine year old Will. A big shout out
must also go to Len Church who is still slaying the rails of Milton
Keynes at 64 years old!
Skier, Chris Wadsworth managed to take best trick in this session
with a 270 on 270 off over the butter box to down bar making the
competitions standard really stand out.
But with only three riders making the cut to battle it out in a two run
super final, it was Andy
Nudds
, Ollie Dutton and Connor Gould
who made it through in the
Men's
category, Reece Gould, Will
Gilmore and
Tomski
Robinson for the 16 & under boys,
Bradie
Collins,
Cerys
Allen and Becky
Menday
for the 16 & under Girls
and
Orla
Doolin
,
Alise
Balode
and Ashley Marie Sinclair for the
women stepping in for the
snowboarders
.
With a combined score over two runs there
wasn't
any time for a
safety run, so both runs had to count. The level of rail riding seen
at Milton Keynes last Friday
wouldn't
have looked out of place on
the international circuit and shows that UK rail riding is definitely up
there with some of the best.
In addition to the finalists fighting for their podium spot, the overall
winner of
Westbeach
In and Out was the rider who entered both In
and Out legs and ranked the highest. After taking
1st
place in the
16 & under boys at
Bearsden
and riding solid all night long in
Milton Keynes, it was Sam McGrath who took home
£500
and a
weeks holiday at
Treeline
Chalets in
Morzine
for the
snowboarders
. But the rider that truly cleaned up was skier, Chris
Wadsworth who took
1st
place in Milton Keynes, winning a huge
stash of prizes in addition to his Contour Roam camera for best
trick worth
£200
, and the overall prize of
£500
and another weeks
holiday at
Treeline
Chalets!
Thanks to everyone that came to ride, watch and help out, see you
in 2013!
Next Story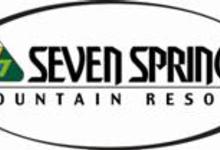 Wed 21 November 12, Seven Springs, USA
Seven Springs Mountain Resort, Pennsylvania's premier four-season resort, is pleased to announce some exciting new projects and amenities for the approaching winter!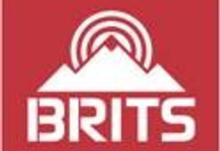 Fri 23 November 12, Tignes, France
The Brits comes to Tignes France on 28th-30th March!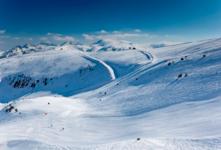 Fri 23 November 12
Grandvalira has made major improvements to infrastructure and services for the coming winter season!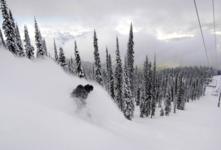 Tue 27 November 12, Revelstoke, Canada
over 300cm of snowfall to date and a 100+cm base, Revelstoke Mountain Resort is excited to open the ski lifts for the first day of the 2012/13 ski and snowboard season this Saturday December 1, 2012.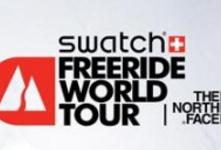 Wed 28 November 12, Revelstoke, Canada
SWATCH FREERIDE WORLD TOUR BY THE NORTH FACE 2013 Features Top Female Competitors.